FIBARO Roller Shutter 2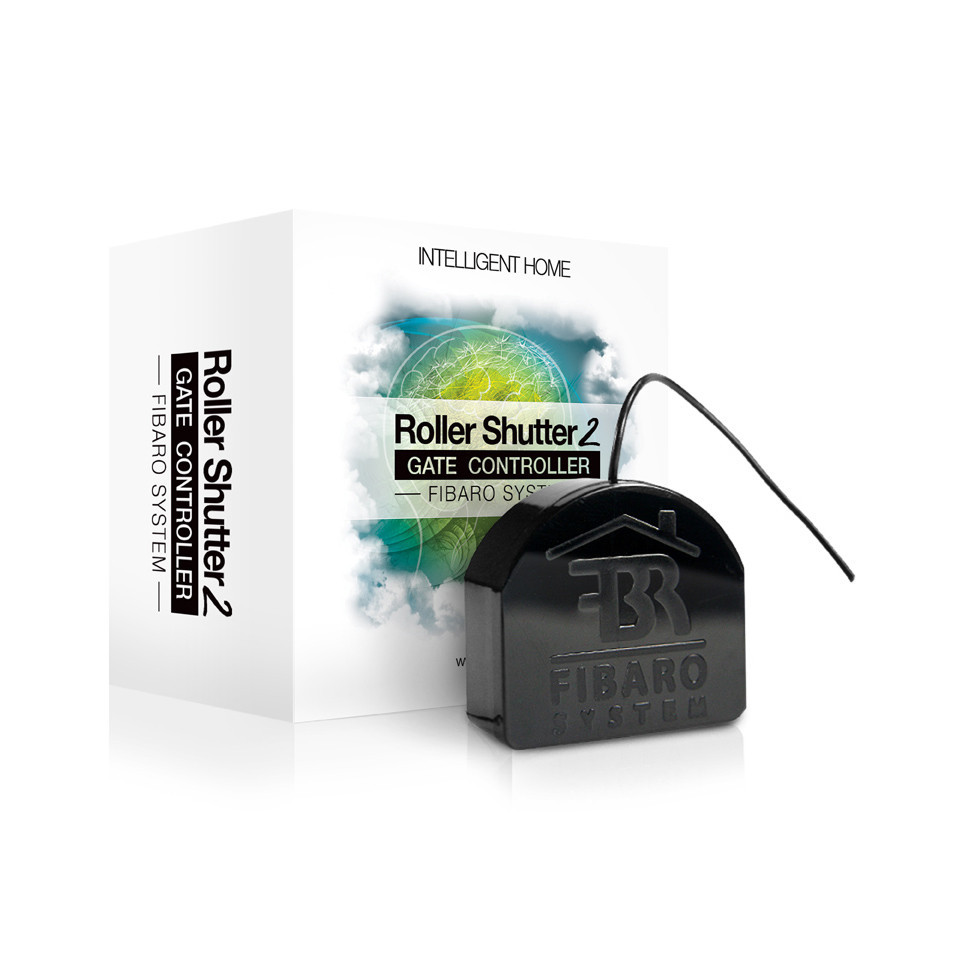 FIBARO Roller Shutter 2
Product Overview
New edition of the FIBARO Roller Shutter with unique garage gate control and power metering capability. Designed to work with any VAC powered electric motor, equipped with either electronic or mechanic limit switches. Blinds, curtains, awnings and almost any motorised system can be smartly controlled by the FIBARO Roller Shutter 2.
The module's built-in, extremely accurate, calibrating mechanism allows for precise positioning of roller blinds or venetian blinds slats. The FIBARO Roller Shutter 2 can control connected device either wirelessly or through the wall switch, connected directly to the module.
Product Highlights
Power metering function,
Built-in Z-Wave network range tester,
Unique, garage gate controller mode,
Ultra precise roller blind and venetian blind positioning,
Remote software update,
Smallest device of its type in the world.
Technical Data
Power Source 110V – 230V +/-10% 50/60Hz,
Output power up to 1kW,
Conforms to UE requlations:EN55022 (radio wave interference), EN61000-6 (safety of use),
Overheating protection: safety off at 105°C ,
Ambient temperature: 10°C – 40°C,
To be mounted in standard wall switch boxes Ø ≥50mm,
Radio protocol: Z-Wave
Antenna range: up to ca. 50 meters outdoor, or up to 30 meters inside (depends on building structure),
Outside dimmensions (L x W x H) 42mm x 36mm x 15mm.
Use Case
1. FIBARO system integrated with shutters or blinds will allow you to save on the heating or air conditioning. On a clear winter day the sun will help to heat your home, but in the summer, closed blinds will prevent house from overheating.
2. You overslept again and did not have enough time to drink your morning coffee? With FIBARO you can easily design your perfect "wake up" scene. In the morning system raises the temperature in your room and opens the blinds. Coffee machine is switched on automatically when the motion is detected on the way to the bathroom. How will you make your morning brighter?