We are excited to Introduce

The most Powerful and Versatile Home Automation System in Legal, Indian Z-Wave frequency for the Indian market

Currently, the FIBARO system is the best building automation solution available on the market.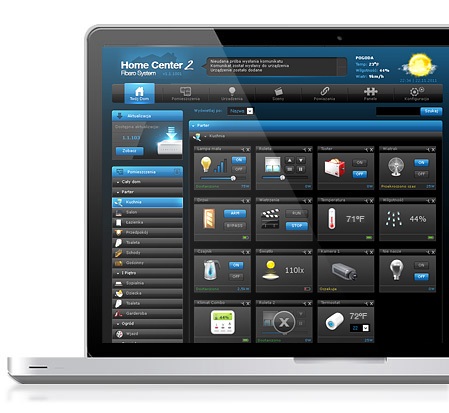 It offers a non-invasive installation process, which eliminates the need to run meters of cables. Our miniaturized modules can be installed in any wall switch box, behind a light switch, roller blind switch, etc., and are compatible with every electrical system.It is the only system available on the market capable of controlling LED lighting or fluorescent lights in electrical systems without a neutral wire (old-type electrical systems).
FIBARO devices do not connect permanently to building's infrastructure. So, if you wish to redecorate your apartment, take down some walls and change the interior design concept… It's not a problem. Just do it. Simply take out any given module from the wall and install it in a new location. Thanks to mesh network, the module will update its location and resume cooperation with remaining system components.
Compatibility and the Z-Wave technology
FIBARO offers full freedom of control and communication, as it is compatible with majority of mobile phones available on the market.
FIBARO is compatible with wireless products from nearly 300 independent manufacturers and with all other devices, which may be controlled using systems manufactured by our competitors.
It is compatible with all IP cameras available on the market – upon detecting an incident, the system will send a picture or a video to your mobile phone.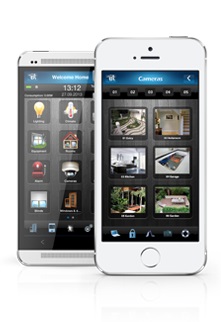 The Intelligent System
FIBARO System checks and monitors status of individual devices and, if necessary, informs you of an incident. It is the only system on the market which knows an exact position of a pulled-up roller blind or an awning, etc. It updates automatically. It automatically creates backup copies of saved settings and sends them to external servers. Battery-powered components will inform you well in advance of the need to change energy source. If you go on holiday and forget to turn the heating off, Fibaro will send you a message asking if it should do it for you.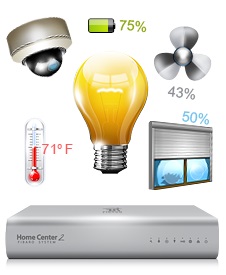 The graphic interface
It is the only system with a simple configuration interface allowing you to change dependencies between devices, scenes and the entire system intelligence from any computer at any time, without any specialist software or the need to call technical service.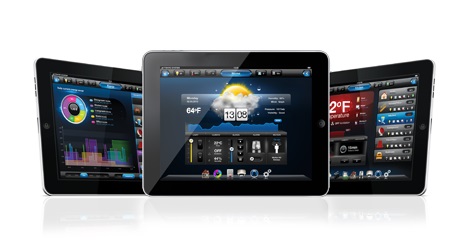 Security
FIBARO System can be integrated with an existing alarm system.
Each system component may operate independently of the central unit. If the central unit is damaged and the system detects e.g. a fire, each component will decide independently whether to pull up roller blinds, open the windows, doors, activate smoke venting system, etc. You don't need a VPN connection or a static IP address to remotely control the system.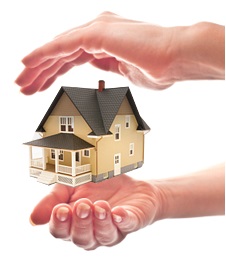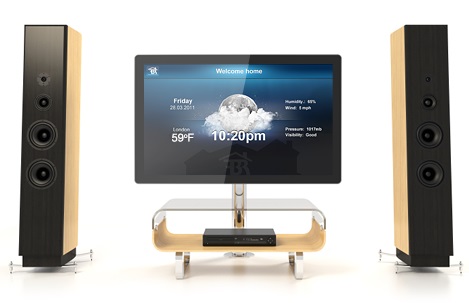 FIBARO Multimedia will let you:
Control the system from every TV with a HDMI connection.
You are having a quiet evening at home watching a movie, when there is a knock on the door. The movie is paused, lights go on with 30% brightness in the living room and 100% brightness in front of the house. The picture from camera in front of the house appears on your TV screen. You pick up the phone, on which you can see a picture close-up, you have a short conversation and then you open the gate with just one click.
Watch videos and managing your private video library.
You can access your favorite videos from wherever your TV is.
Listen to your favorite music in any room, thanks to non-invasive audio multi-room.
Imagine… you enter the living room and your favorite music starts playing. You walk into the kitchen, sensor detects your presence and kitchen radio starts playing the same music. But there's more… In the event of fire, all audio devices will play specific message to warn your family.

FIBARO services
With FIBARO you can access a large database of service providers, allowing you to immediately respond to any failure in the house. For instance, in case of washing machine leak, the system will automatically provide you with list of plumbers in your neighborhood, along with their contact details, letting you call one of them immediately.*
Shopping with FIBARO
The system will be integrated with the largest online stores. When you shop regularly, you waste a lot of time standing in lines at the check-outs. Spend this time with your family instead – Fibaro will do the shopping, pay for it and inform you of the delivery, as soon as the courier arrives.
FIBARO's unique values
With the FIBARO System, you can define scenes and configure dependencies between particular devices by yourself, according to specific incidents, without the need to call any specialist. You will do it in no time, and if you do not like the outcome or simply change your mind, you can reconfigure the system at home or at work within seconds. See how simple it is! * This functionality will be available only in selected countries.
FIBARO is a system created by both enthusiasts and practitioners of intelligent building technology.
We wanted to create a solution available for everyone, therefore, we have developed a top-quality product at a reasonable price. According to data from March 2011, our product is the least expensive of all the competing products in this group available on the world's market.
Home Center 2

Home Center 2 (HC2) is the brain to the FIBARO Intelligence System and can be used with other existing Z-Wave automation devices. HC2 was designed and developed by our engineers, giving us the ability to implement many unique features never seen before in other Z-Wave gateways. HC2 redefines Z-Wave based home automation and introduces real Home Intelligence.
Home Center 2 by FIBARO isn't just an electronic device. It's also well designed, innovative and user friendly interface, featuring functions never seen before.
Exclusive aluminium casing


We have put a huge emphasis on styling and quality, so that Home Center 2 by FIBARO pleases you from the first time you look at it. Home Center 2 is made of solid aluminum, making it very elegant in appearance with true innovation inside.
Extremely quick and efficient hardware structure

Intel Atom 1,6Ghz Processor
Thanks to its efficiency, Home Center 2 (HC2) is much, much faster than other Z-Wave gateways currently on the market. The communication within the Z-Wave network has improved dramatically allowing the HC2 to have immediate response to commands sent by the system user.

4GB MLC Recovery Disc
Gives you significantly improved data security thanks to FIBARO's proprietary approach to data protection. Each Home Center 2 has its own Recovery disc for system backup unique to each gateway. This completely prevents unauthorized access to the system. Another advantage of the HC2 is quick and simple back up recovery securing all of your settings.

1GB RAM, 2GB SLC Hard Drive,
Large memory + fast processor = quick communication between HC2 and Z-Wave devices. The hardware architecture used in the FIBARO HC2 makes Z-Wave based home automation communication faster and unique.
Quick and easy installation
Connect wires as shown in below figure.
Plug the power cord to the POWER and the network cable to LAN port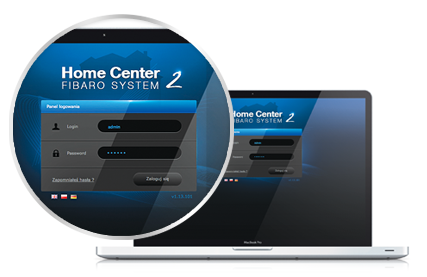 After ca.2 minutes from connecting to power socket, Home Center 2 is ready to operate. By default, Home Center 2 waits to get an IP address from Your DHCP server. If unsure, hold RECOVERY button for a while when power on. By doing this Home Center 2 will automatically get static IP 192.168.81.1 To access the control panel, type the Home Center 2 IP address in your web browser's address bar.
New possibilities thanks to Linked Devices

Home Center 2 "Linked Devices" function lets you combine multiple devices into one virtual device with combined functionality – for example 3 heater thermostats plus temperature and humidity sensors. The primary advantage of this feature is the convenience of being able to control multiple devices at the same time at the press of one button. The second advantage is reducing the number of device icons in the user interface.
Great comfort thanks to Devices Panels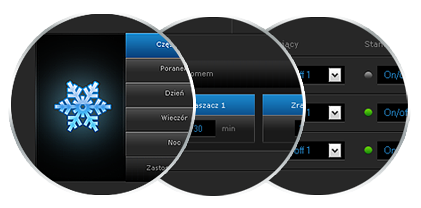 The Home Center 2 interface gives you easy control over certain groups of devices responsible for the same functionality - heating, air conditioning and garden watering. Thanks to Devices screen, you can easily schedule operations for these groups of devices based on the day of the week or the time of day.
Geo localization
Home Center 2 gives You another unique functionality - finding Your family members. Now You can always know where are Your children, without the need to call them each 5 minutes. Home Center 2 will get their localization for You.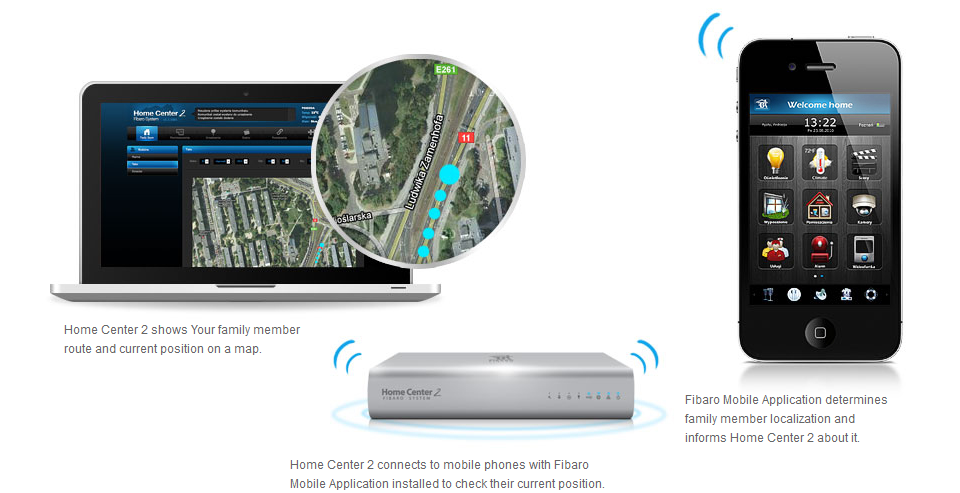 Advanced Scenes
Home Center 2 offers new approach to scenes. Now scenes may be conditioned on any, user defined variable.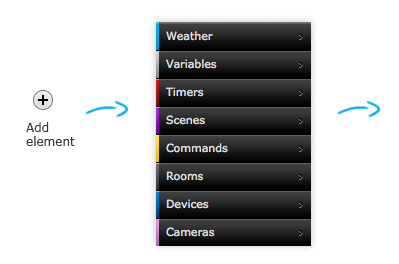 Example Scene 1 "Rain"

If raining:
- close roof windows,
- turn garden sprinklers OFF,
- set "it rained" variable to 1.
Example Scene 2 "Turn garden sprinklers on at 6:00 am"

Each day at 6:00 am check if "it rained" (user defined variable).
If not ("it rained" variable = 0) - turn the sprinklers ON.

Inspired by nature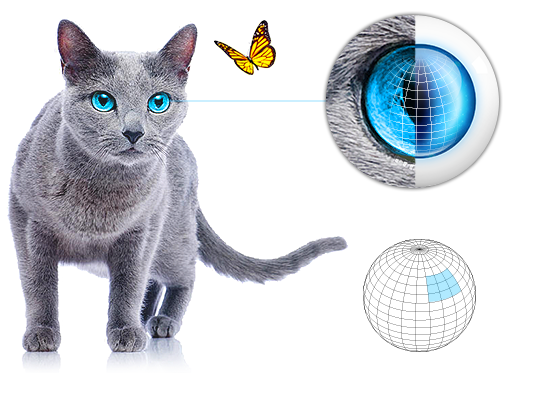 Beauty comes from nature, advanced technology from people. FIBARO extracts the essence of both and creates perfection. In conjunction with the immutable laws of architecture and the latest technology, the FIBARO Motion Sensor was created – your eye on the home. Inspired by the beliefs of the ancient Egyptians, we have designed the world's smallest, wireless motion sensor and shaped it like a cat's eye.
For centuries the cat symbolized a guardian of people and the home. Additionally, it is known as a predator with excellent eyesight, above average hearing and exceptional vigilance. The FIBARO Motion Sensor is as sharp as a cat's eye; it sees wider and farther so it can notice what you are unable to see. It has a wide field of view, long range and is incredibly vigilant. Not only will it make your life more comfortable, but it will also make you feel safer.
Multisensor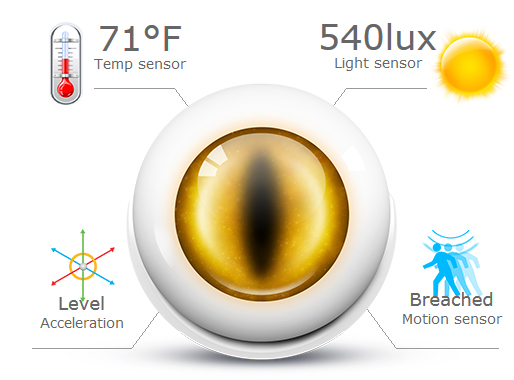 In taking up the challenge of innovation, we have developed an intelligent work of art that combines four useful functions to give you MORE. This tiny device, apart from detecting movement, measures the current ambient temperature, intensity of light and vibrations thanks to its built-in accelerometer.
The FIBARO Motion Sensor expands the comfort of your reality. Create custom scenarios, so you can forget about nasty situations and enjoy the luxury of safety - its watchful eye will detect any intrusion or attempted sabotage, fire or other threats. Now you know and see more!
Colour announces movement and temperature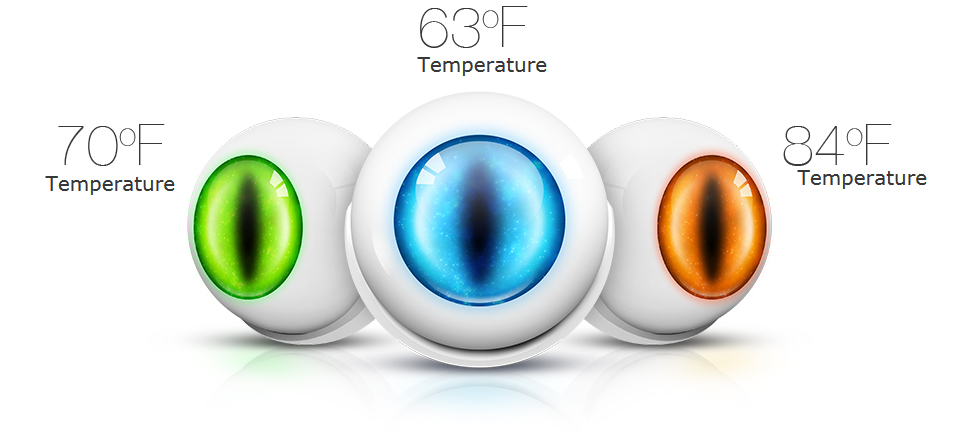 Motion and temperature The multicolour LED pupil of the FIBARO Motion Sensor informs family members if it has detected any motion or the current temperature of a room. Set the colour and its intensity to your liking and, as soon as you enter a room, you will know what the temperature is there
Small is beautiful!
The world's most advanced technology has been enclosed in a flawless white casing. With a diameter of less than 44 millimetres, you will love it at first sight!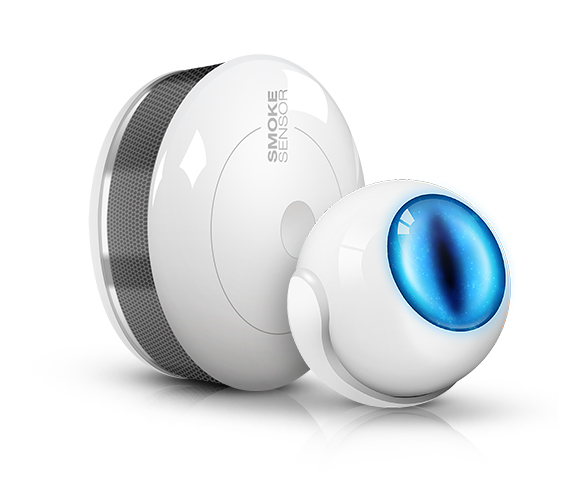 Intelligent object recognition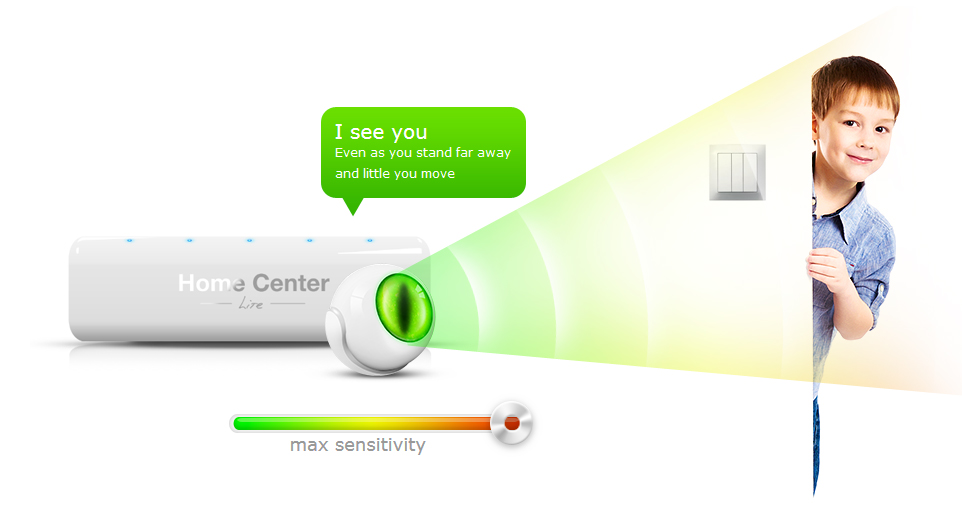 One of the main features of the FIBARO Motion Sensor is its excellent ability to detect even the slightest motion; nothing escapes its attention. Given that all rooms are different, you can also adjust the Motion Sensor's sensitivity to suit its location in the house, your individual needs or a particular situation.
Watch your home and your loved ones
Wondering what's going on at home when you are away? While you are at the office, or on a business trip, the FIBARO Motion Sensor will watch your home and protect your loved ones. In addition, the FIBARO Motion Sensor monitors how much time someone spends in a room. So you will be informed when your kids spend most of their time watching TV in the living-room instead of doing their homework in their rooms, and then you will be able to turn the TV off remotely.
Count the guests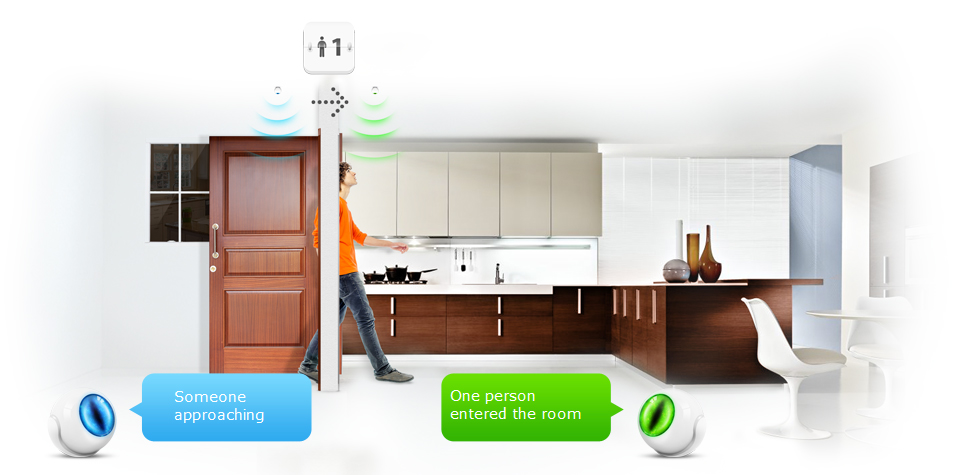 After installing FIBARO Motion Sensors on both sides of the entrance to your home, you will always know how many people entered or left your house, or a given room. No need to worry about a teenager being home alone. The FIBARO Motion Sensor will tell you what time he or she went out, came back home, or how many visitors he or she had.
Guests arrived? The system will look after them.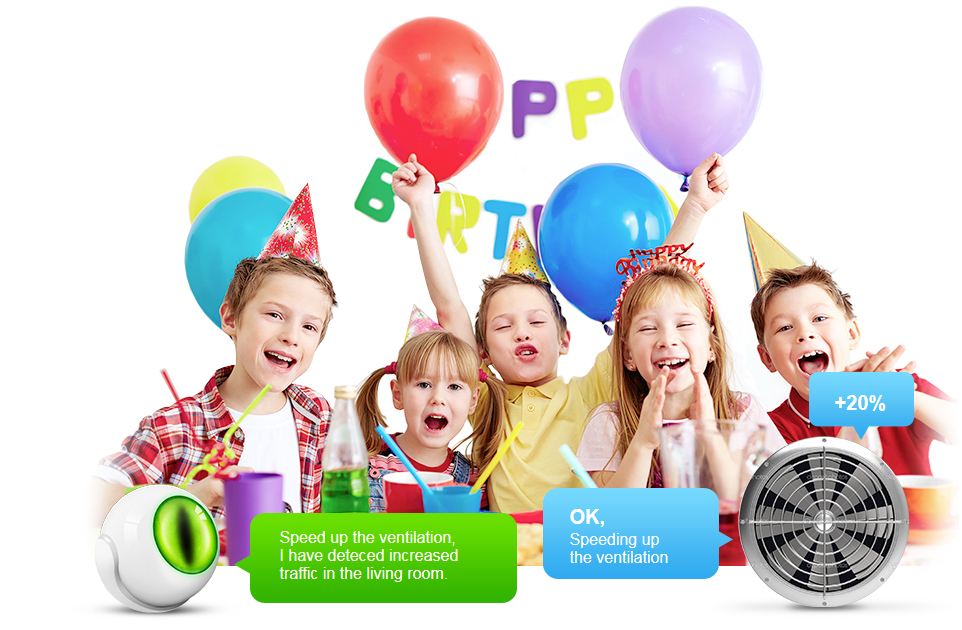 Family meeting, dinner with friends, or a party – the FIBARO Motion Sensor will make sure your guests feel comfortable. Once the system knows there are more people in the house, it will turn the ventilation on, so there's enough fresh air.
It learns your habits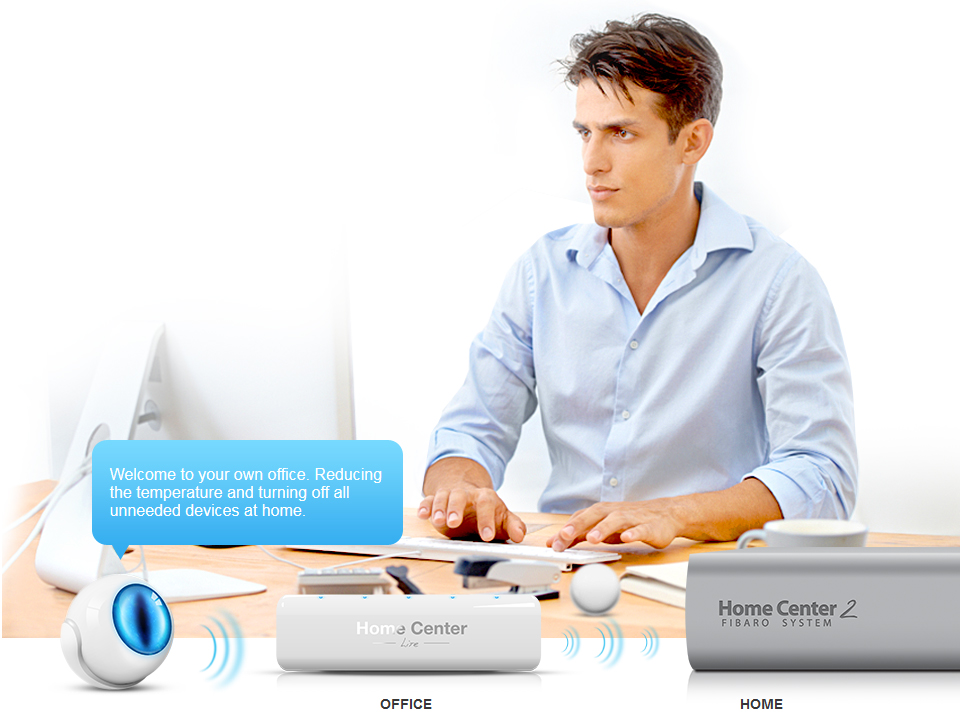 The FIBARO Motion Sensor's ability to analyse your habits allows the system to take certain actions automatically for your comfort and savings. You can connect two controllers operating within one FIBARO System to manage your home, based on the information collected by the controller installed in your office. As long as the Motion Sensor installed in your office recognises you are still there, the controller installed in your house reduces the heating temperature until you return.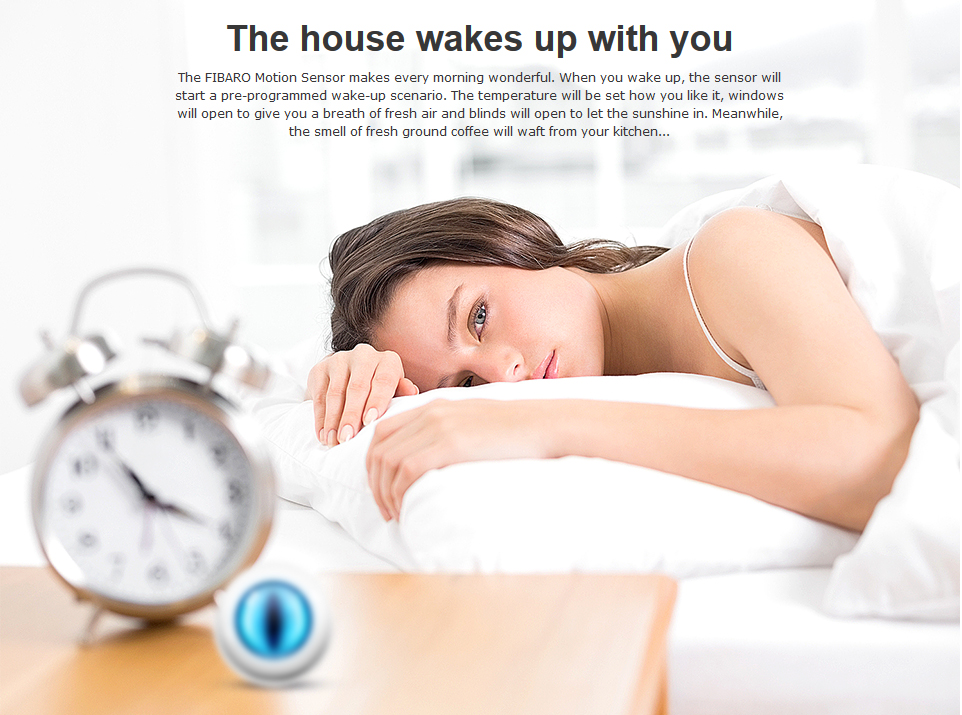 It reminds you to arm the alarm
Did you leave the iron or lights on when leaving in a hurry? Forgot to arm the alarm? No worries! The FIBARO Motion Sensor will detect the lack of motion in the house and inform the Home Center about it. Then the pre-programmed scenario will notify you, or automatically arm the alarm, close the windows, turn off the lights and all unnecessary devices, and lower the heating temperature.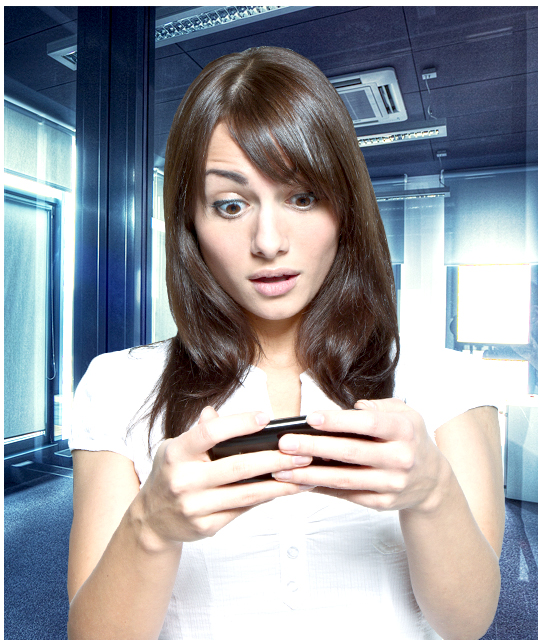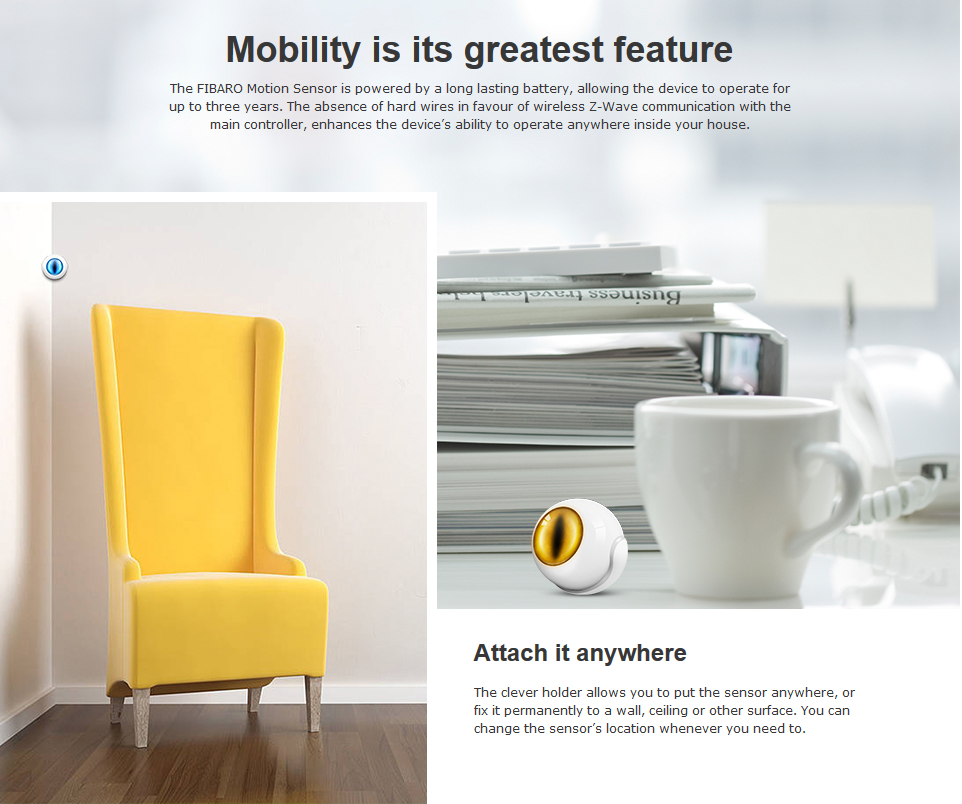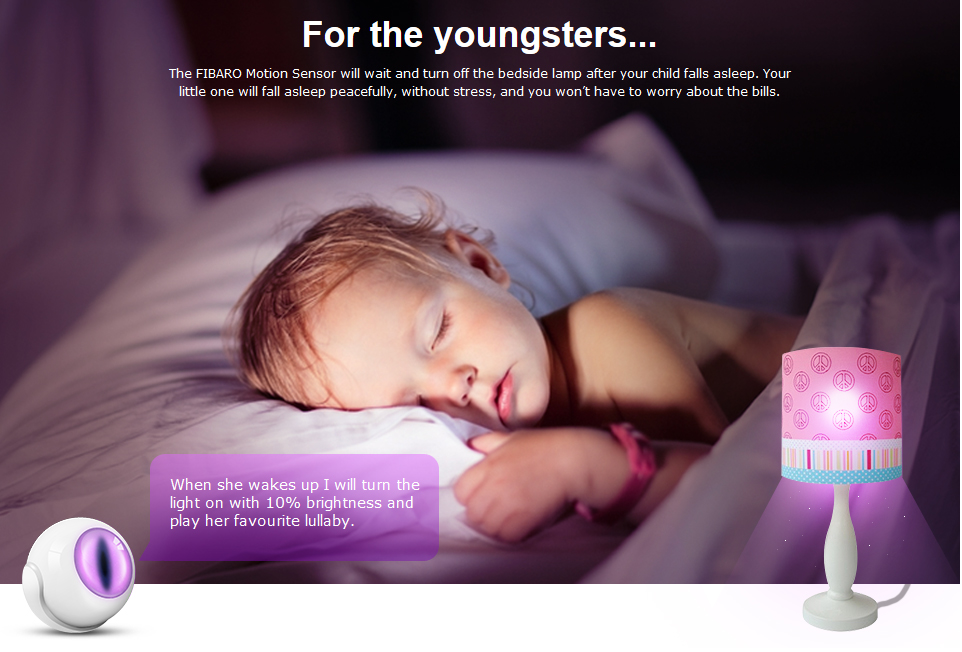 Tamper protection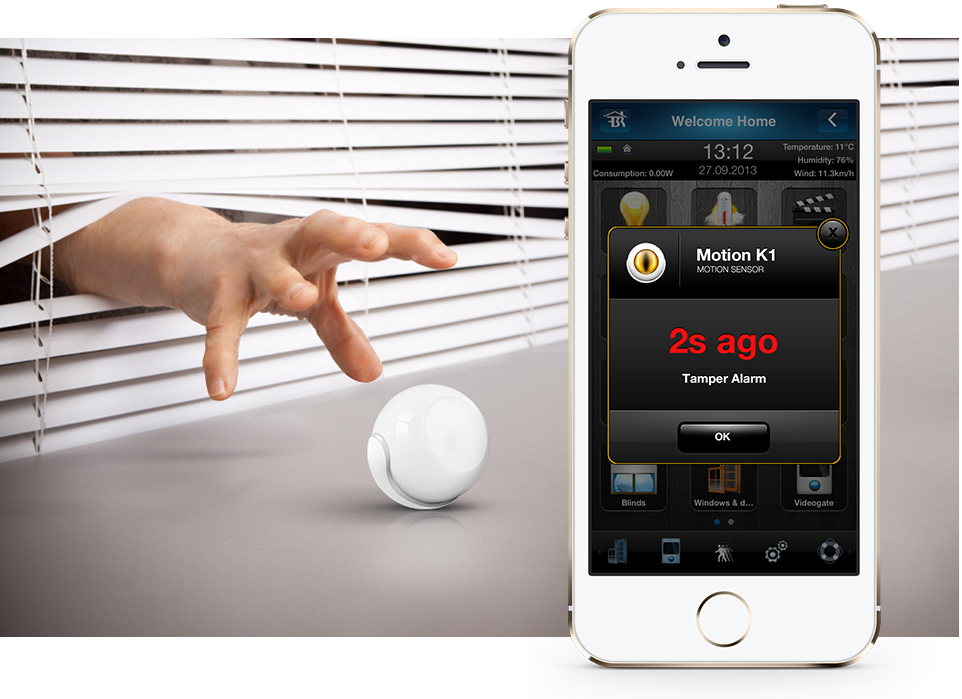 To keep you and your family safe, the FIBARO Motion Sensor has built-in tamper protection. Any attempt to relocate or change the sensor's view angle will trigger the alarm and the system will inform you by sending a message to your mobile devices.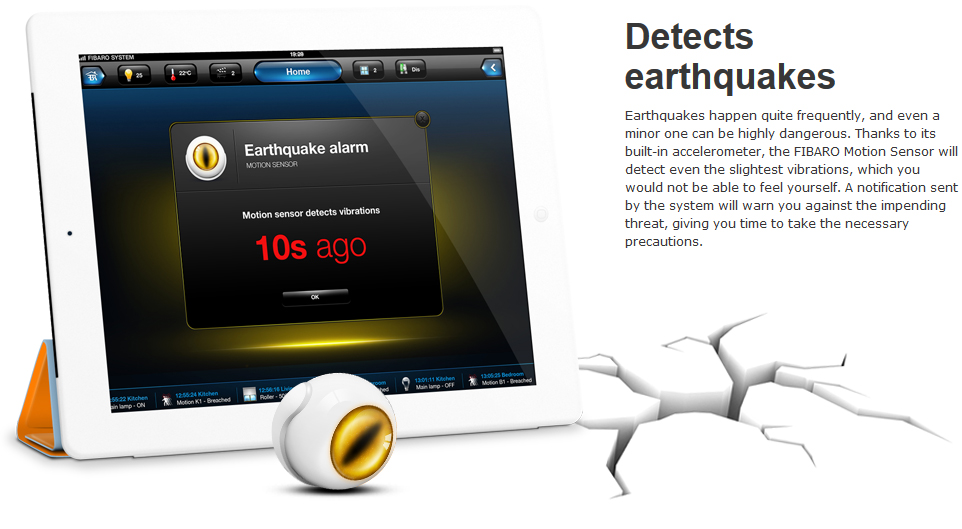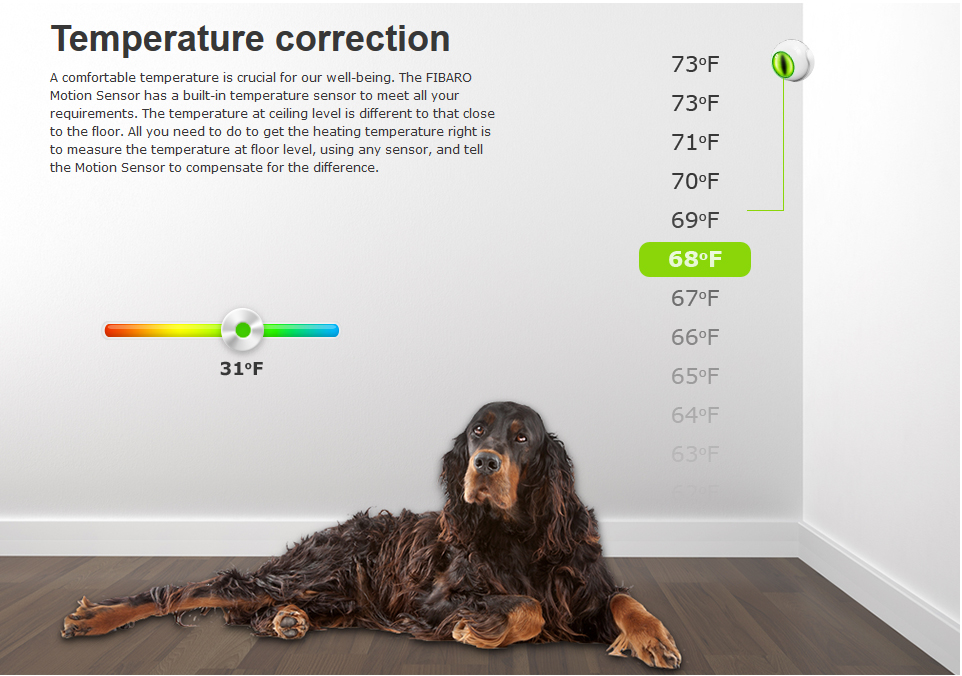 Great cooperation with other devices
The FIBARO Motion Sensor works perfectly in any situation and provides you with endless possibilities when integrated with other devices. In the evening it will tell the system to turn the lights on immediately after the motion is detected. Consequently a camera will be able to transmit clear image to your mobile phone. You can relax, FIBARO System will guard your home.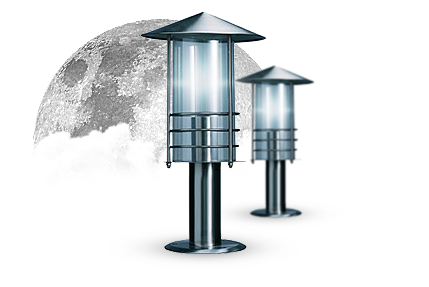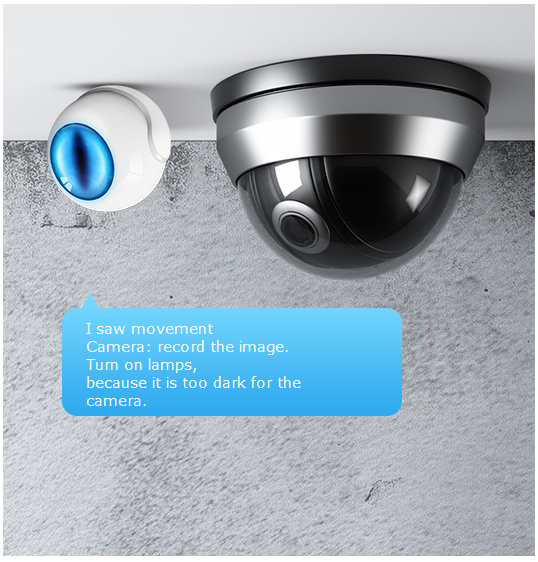 Door/Window Sensor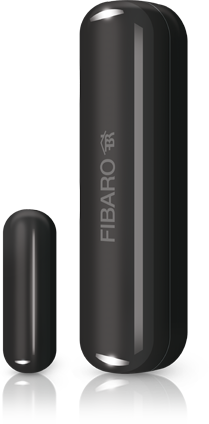 The Door/window sensor is a battery powered reed sensor. Its operation under the z-wave standard guarantees compatibility with the FIBARO Intelligent System and other Z-Wave gateways. The sensor expands the capabilities of the system by monitoring the opening of doors, windows and garage doors. It is used in automatic light control, access control and home security systems. Installation of the Door / Window Sensor in your home increases the safety and comfort of its inhabitants. It also eliminates the risk of high fees for heating or air conditioning. In addition, the module can be equipped with a temperature sensor, and use the built-in binary input.
Functionalities:
The Door/window sensor combines the functionality of 4 devices:

Reedsensor
Binary input

Temperature sensor

Scenes switch
1) Reed sensor
Installation of reed sensors in your home will provide the HOME CENTER 2 with additional information, which can be used to control other components within the FIBARO system. The module checks the condition of the opening and closing of any window or door. An opened window canl prevent the system from launching heating or air conditioning in a particular room. Therefore, you will not be exposed to unnecessary costs. When mounting reed sensor on the front door, you can turn on the lights automatically when opening the door and/or run a pre-programmed scene e.g. "Return home". In addition, the Door / Window Sensor can be used as an unauthorized intrusion alarm sensor. These are just some of the capabilities of the Door / Window Sensor.
Applications:

Door & Windows

Garagedoor

Gates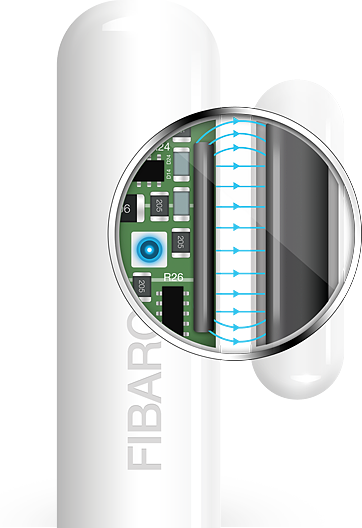 2) Wireless entry sensor
The Door/Window Sensor may be used together with the HOME CENTER 2 to control other features. Once the Door/Window Sensor input is connected with a typical wall switch it can control other devices within the FIBARO system. The idea behind it is to enable the user to place a previously unplanned switch in a chosen location without ever having to wire cables. The number and location of existing switches no longer limit the arrangement of your interior. The Door/Window Sensor can easily and non-intrusively take up the role of this element of the home electrical system.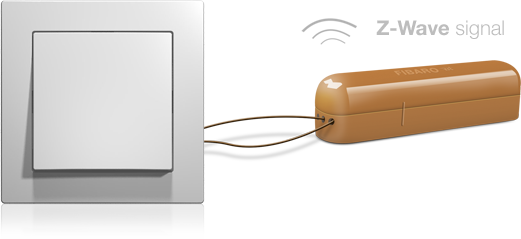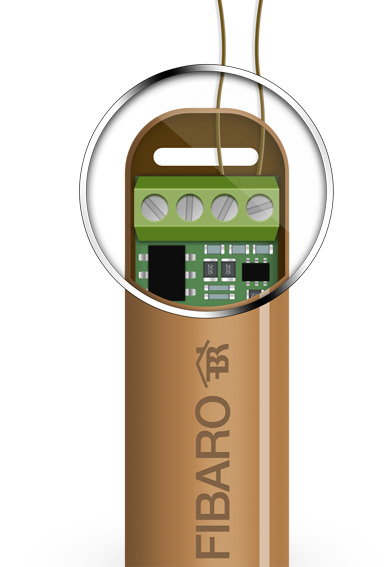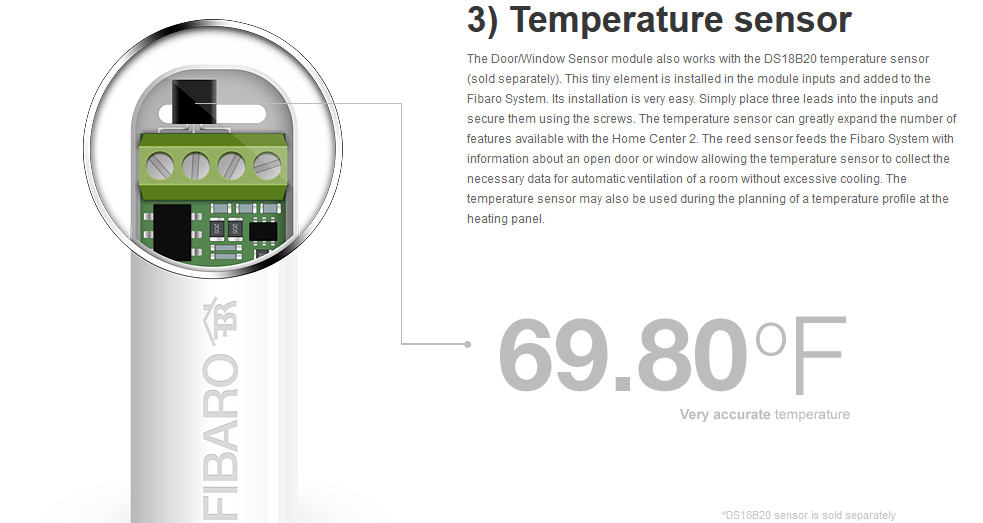 4) Pre programed scenes switch
The Door / Window Sensor has a unique feature in which it can automatically trigger pre-programmed scenes. To start a scene on the level of electrical installation has been difficult until now. It required a FIBARO module, previously installed in an electrical device, which would then start a scene. This solution was not intuitive enough so to meet customer demand we gave the Door / Window Sensor the additional functionality to start scenes. Simply connect a traditional light switch or any sensor (e.g. motion detector) to the FIBARO module to trigger a pre-programmed scene to start. Therefore you can create a wireless, battery powered switch for multiple devices ready to work within a short time.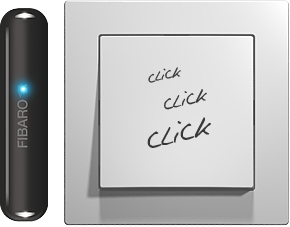 Applications:

Button "leaving home / homecoming" as on/off in the pre-defined devices.
Connect a traditional switch to the FIBARO module and indicate a pre-programmed scene in HC2 to start. Make a number of clicks on switch an indicator to run a specific scene.
Switch, which in conjunction with the RFID reader (e.g. car module) will open the gate to the property, raise the door to the garage, start ventilation inside, turn on lights on the driveway and the road to the house, and finally closes the gate.
Easy and fast installation
Installation of the module is very simple. Just remove it from the box, open the case, remove protective film on the battery and stick it on the surface with the double-sided tape (included). Low power consumption enables up to 2 years of battery life. The system will notify you in advance if battery becomes low. Current battery consumption is always visible in HOME CENTER 2 configuration panel.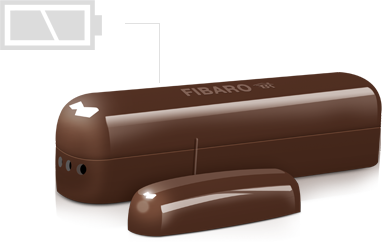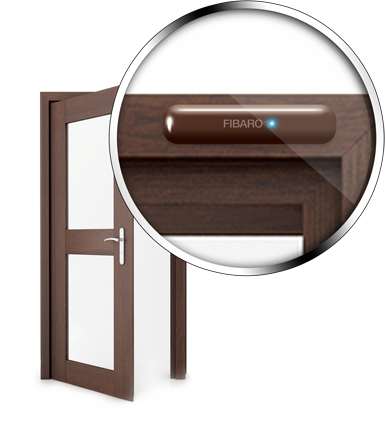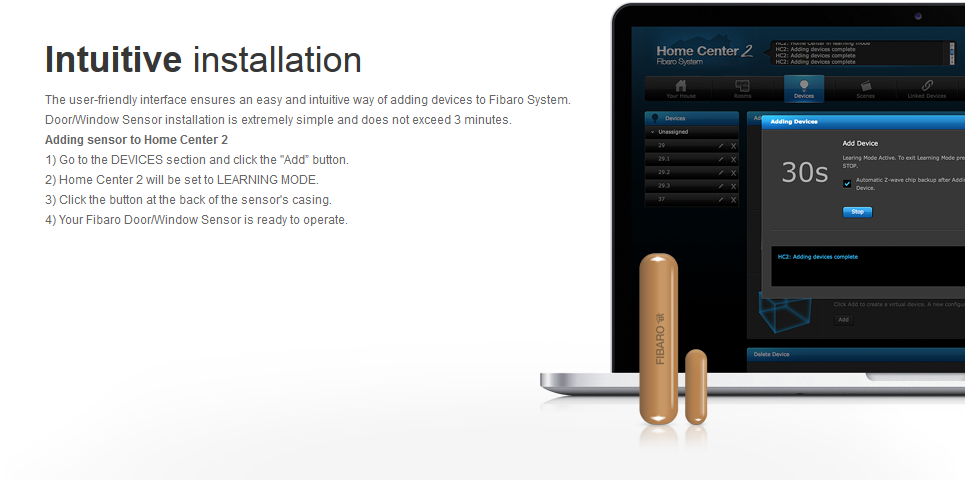 Wireless update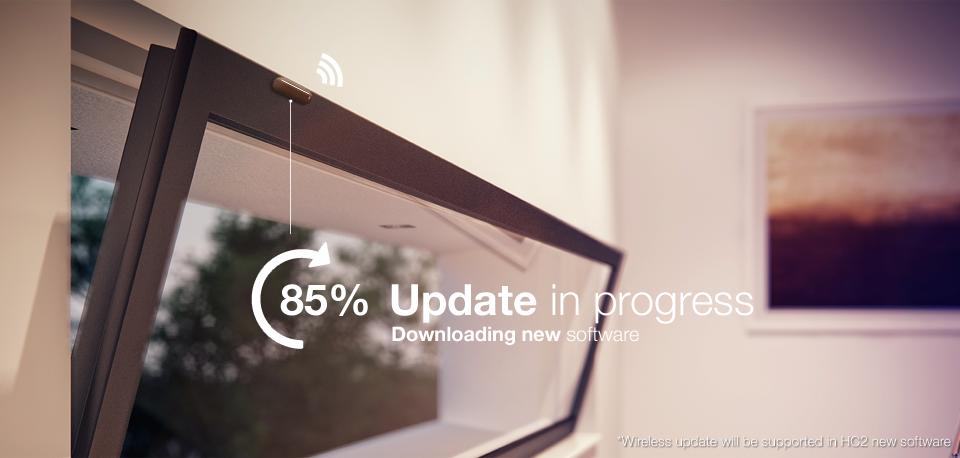 The FIBARO Door / Window Sensor has been designed to receive wireless software updates. Every upgrade of the device takes place seamlessly and without any action. Full automation of the software update is done with comfort and safety guaranteed by the Fibaro team.
Customized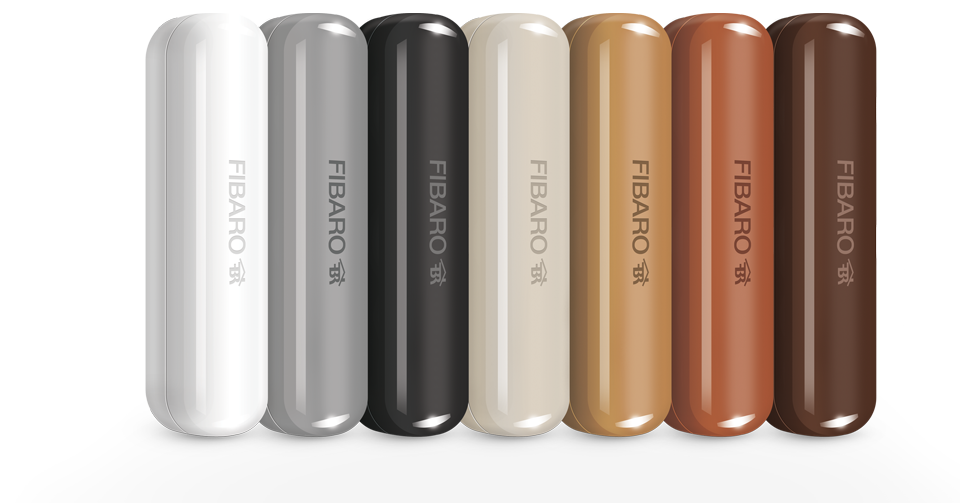 The Fibaro Door / Window Sensor is available in seven colors. Select the best color match to your home interior designs and enjoy the undisturbed beauty, security and comfort.


It allows installing additional sets of icons for rooms, devices, scenes, etc., without having to interfere with the graphics. We have also made it possible to change the arrangement of particular icons and to move them about in such a way so that the ones used most frequently are always close at hand. Thanks to the Everyday Activities Bar, which we have designed especially for our users so as they may create their own shortcuts to the scenes which they activate most often.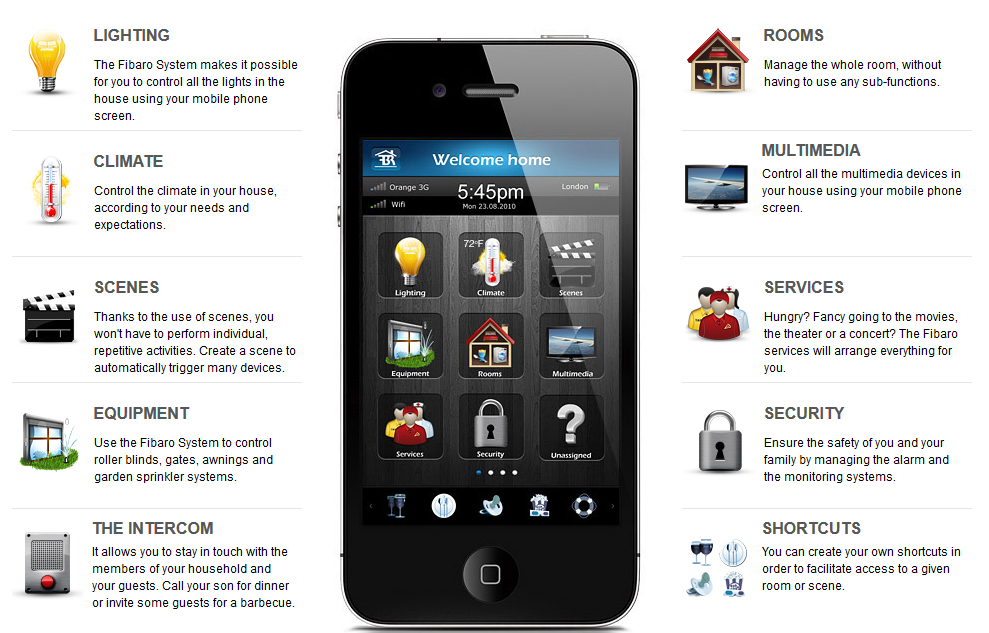 Unearthly potential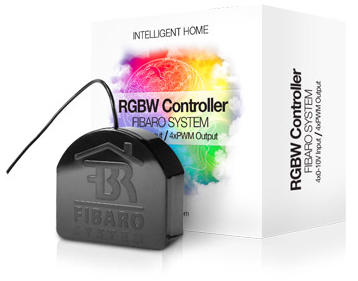 Unleash your fantasy decorating a living-room or bathroom. Create illumination effect to match weather conditions, your mood or a special occasion. 3 million colours on hand, waiting for your ideas!
FIBARO RGBW Controller is one of a kind, advanced wireless 4-colour LED strips controller. Apart from traditional RGB channels it, also supports the additional white light channel, which allows for adding pastel colours to the colour scheme. The device may control up to four analogue sensors.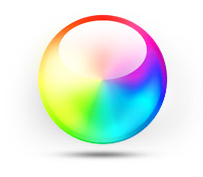 RGBW
FIBARO RGBW Controller controls three as well as four colour LED strips giving you milions of colours of light.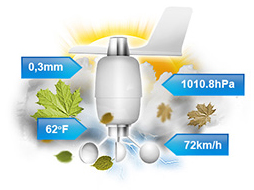 Analogue sensors
FIBARO RGBW Controller has four analogue inputs supporting any sensors, e.g. light sensors, wind sensors, pressure sensors and potentiometers operating within 0-10V range.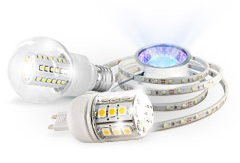 Four output channels
Four output channels allow for connecting and independently controlling each of connected light sources.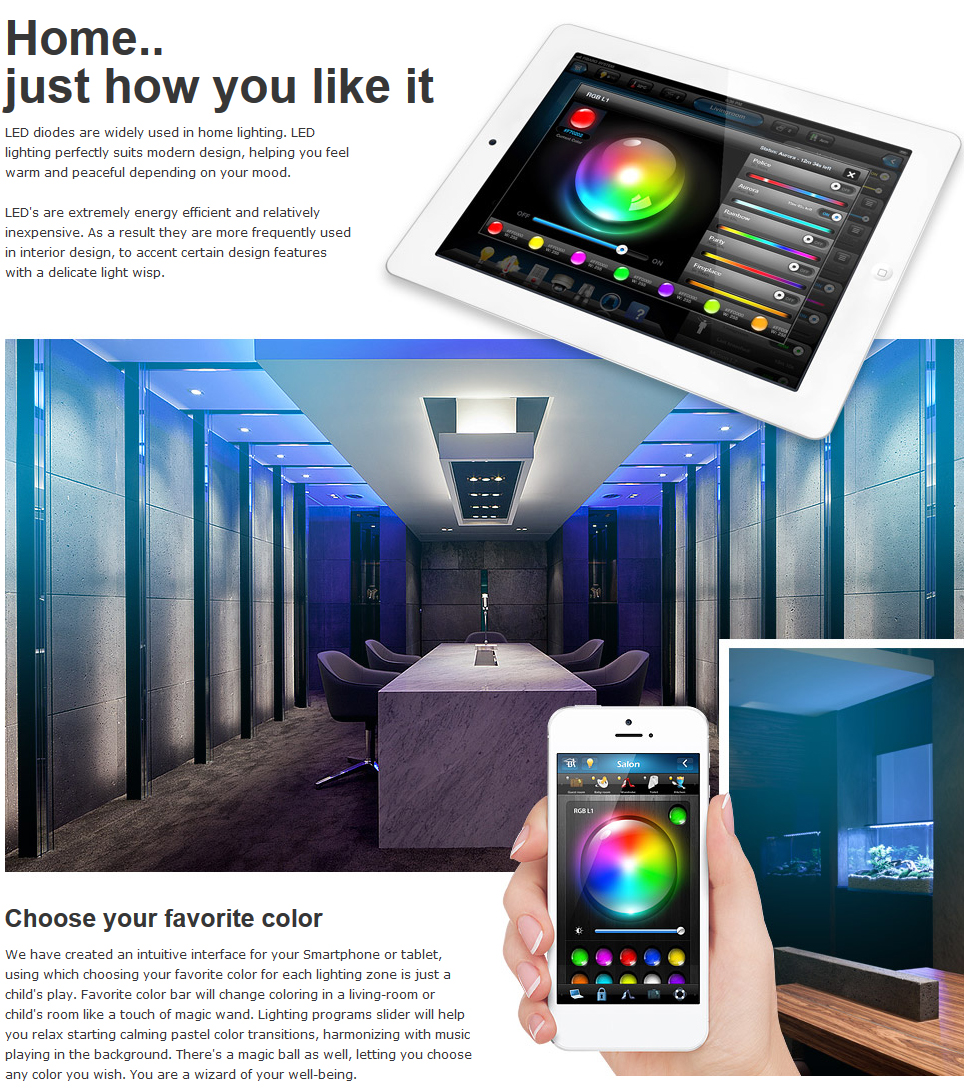 Create your own colour compositions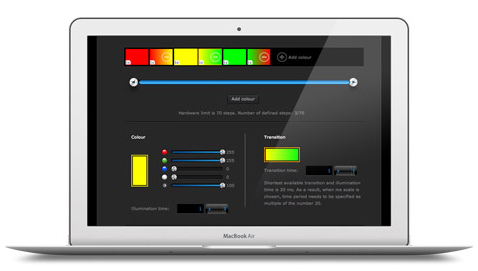 We designed four lighting scenes with amazing animation. Immerse yourself in an atmosphere of love and warmth with light simulating lit fireplace, or feel the magic of inspirational morning in the colors of the morning dawn. Recall memories of warm summer weather storms and check the unique magic of colors in the a simulation of a storm. All dangerous situation detected by FIBARO system will be additionally enhanced by visual effects, particularly desirable for the hearing impaired.
Good mood provider
Enchant your interior
After hard day's work you deserve to relax. All you have to do is start a programmed relax scene with a push of a button. Your intelligent home will do the rest - adjust the temperature and humidity, music volume and lighting scenes, with help of analogue sensors connected to the module.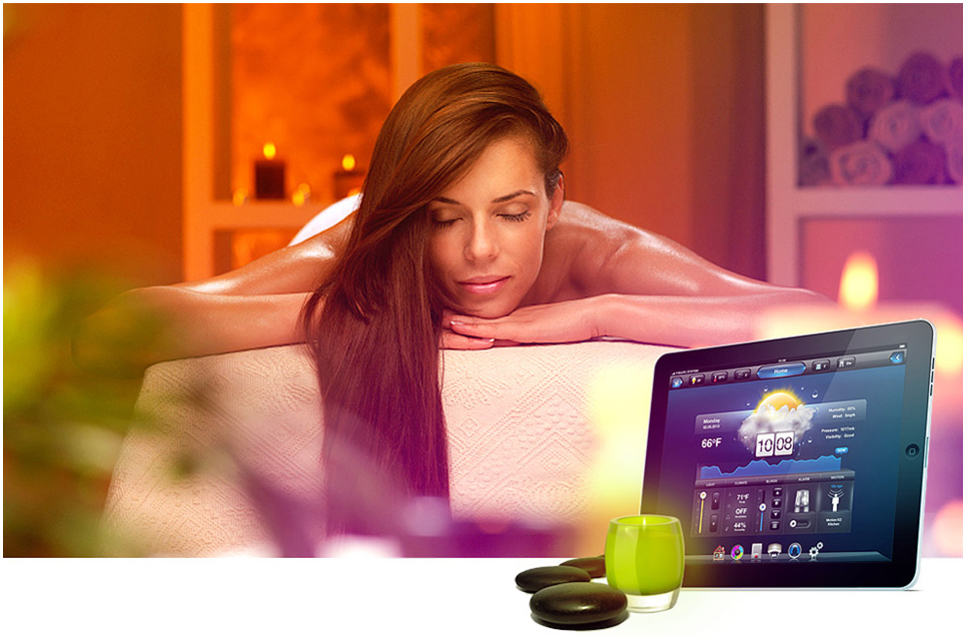 Pastel colors will help you calm down and forget about the stress. Thanks to FIBARO RGBW Controller you will experience your own haven of peace. Feel warm in your house thanks to Fibaro RGBW Controller.
House alerts with colors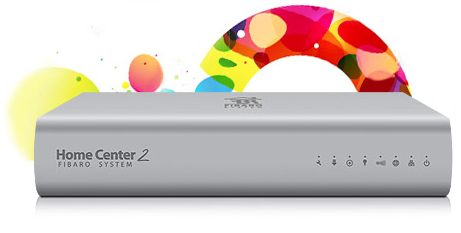 Your intelligent house reacts to anything happening around and informs you about it with colors of light. Use FIBARO RGBW Controller not only to arrange interior lighting schemes but also to inform you about any event you can imagine.
Thanks to four analogue inputs, FIBARO RGBW Controller may be connected to four independent analogue sensors operating in 0-10V range. Use analogue sensors support to create bathtub illumination informing of water temperature with a colour. Adapt living-room lighting to conditions outside. Help your Fibaro Home Center decide whether to start garden watering depending on signals coming from soil moisture sensors and light intensity sensors.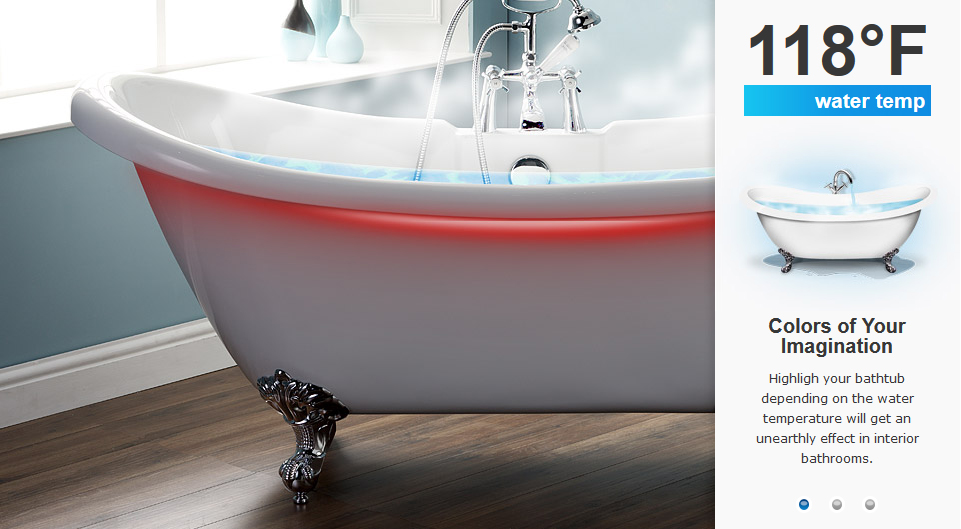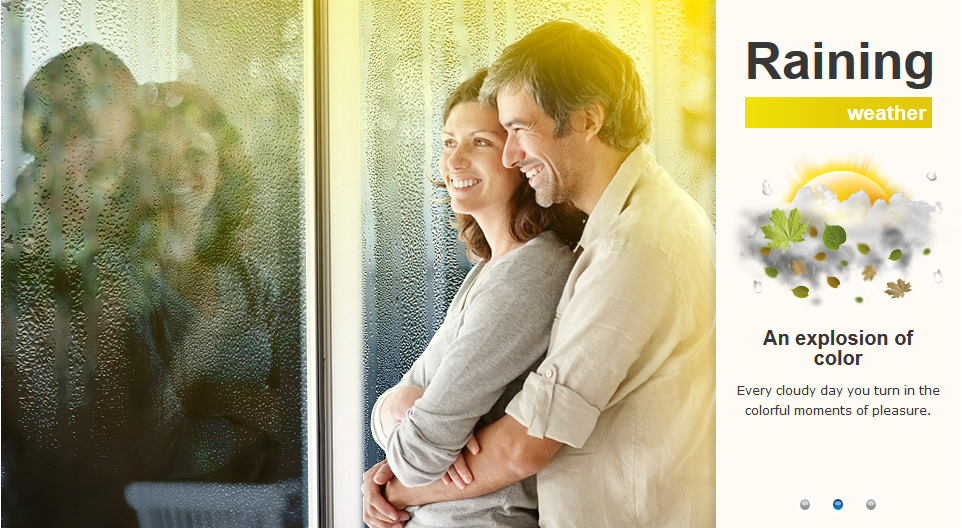 Unbelievable possibilities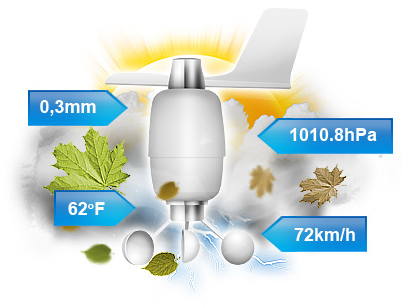 of analogue sensors
FIBARO RGBW Controller supports up to four analogue sensors, providing Fibaro Home Center 2 with many more information based on which Fibaro System gives you comfort and security.
Thanks to information from analogue sensors, Home Center will roll the awnings to prevent them from being torn by wind, close the windows when it rains or gets cold. Analogue sensors will let you experience a true home intelligence.
Start garden watering when the soil is actually dry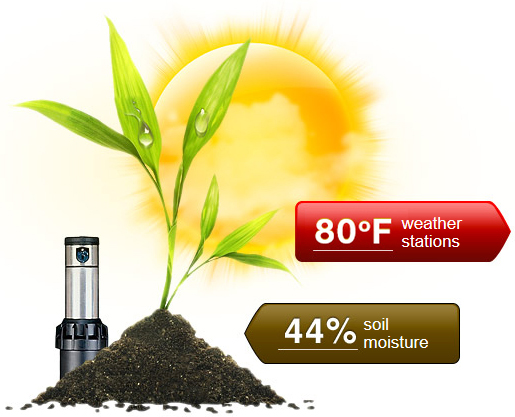 Taking care about a garden is a real challenge. Thanks to FIBARO RGBW Controller, having a richly green, dense lawn is easier than ever.
Connecting a temperature sensor and a soil humidity sensor to FIBARO RGBW Controller will ensure your lawn is watered when necessary. Using information from those sensors Fibaro Home Center 2 will not waste any water on grass wet after morning rain. Enjoy a beautiful, healthy lawn without an effort.
Recommended sensors

Moonlight will help you save electricity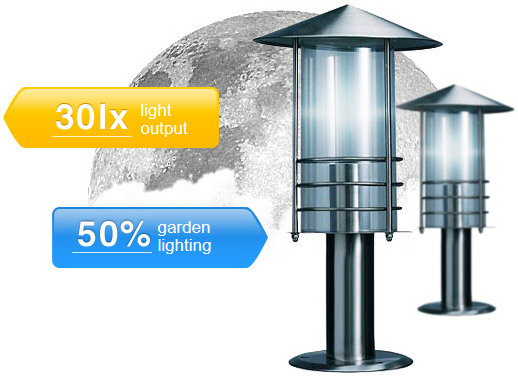 Garden lighting not only looks good after dark but it also increases you and your family safety. Garden lights intensity may be adjusted to match ambient lighting intensity with a suse of light sensor connected to a FIBARO RGBW Controller. This way, when sun sets late in the evening, garden lights will turn on only after sunset. And when full moon shines, garden lights will turn on with minimum output to save electricity.
Recommended sensors


Best child care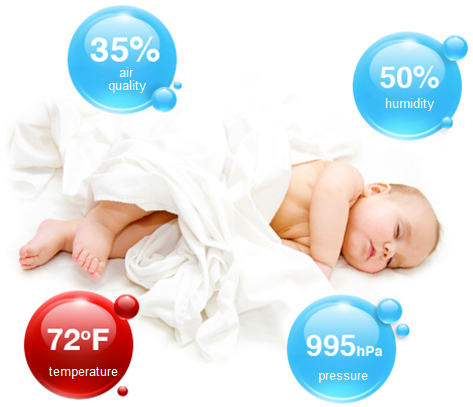 Use FIBARO RGBW Controller to continuously monitor conditions in your child's room. Connect four analogue sensors and monitor air quality, humidity, pressure and temperature. You will ensure perfect conditions for your child to sleep and grow up.
Recommended sensors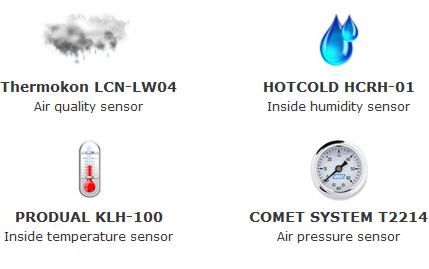 Fish tank under control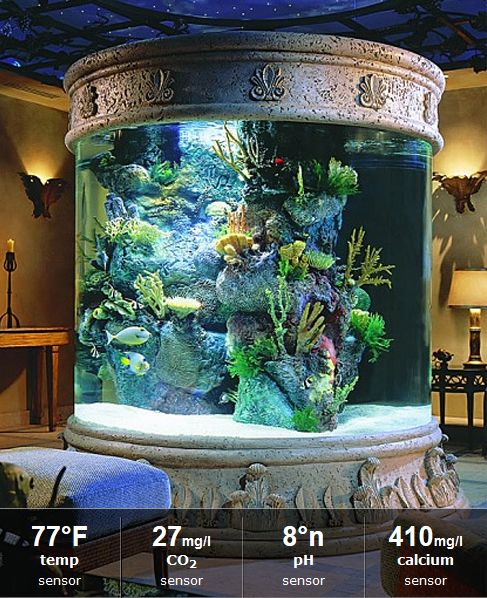 Fish tank is an excellent addition to any interior. Let's you place a fragment of true underwater nature in your living room or bedroom. However, fish tank inhabitants need not only food for living, but also water of specific parameters.
FIBARO RGBW Controller supports sensors which let monitor water temperature, CO2 level crucial for proper plant growth, pH level appropriate for fishes or calcium levels. Fibaro RGBW Controller allows for monitoring four parameters which notify the user if any changes occur by push/sms/email or flashing light colors.
Recommended sensors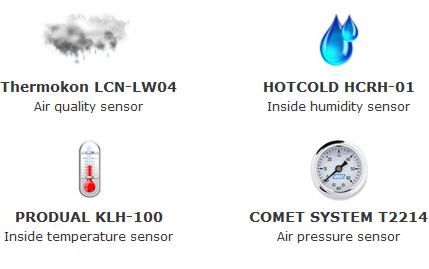 * Jumo dTrans CR02 versatile water parameters transmiter
Garage parking master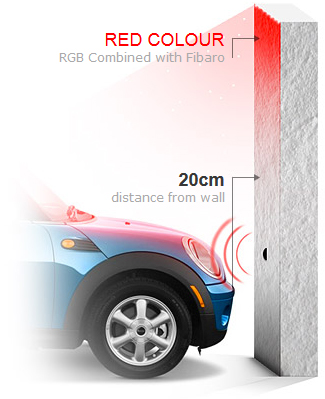 FIBARO RGBW Controller will help you park a car so that it perfectly fits your garage, and you could get out and unpack the luggage without scratching the paintwork.
You can create lighted parking guidance in your garage using color LED strips and analogue proximity sensors. Illuminated color will change depending on distance to the walls.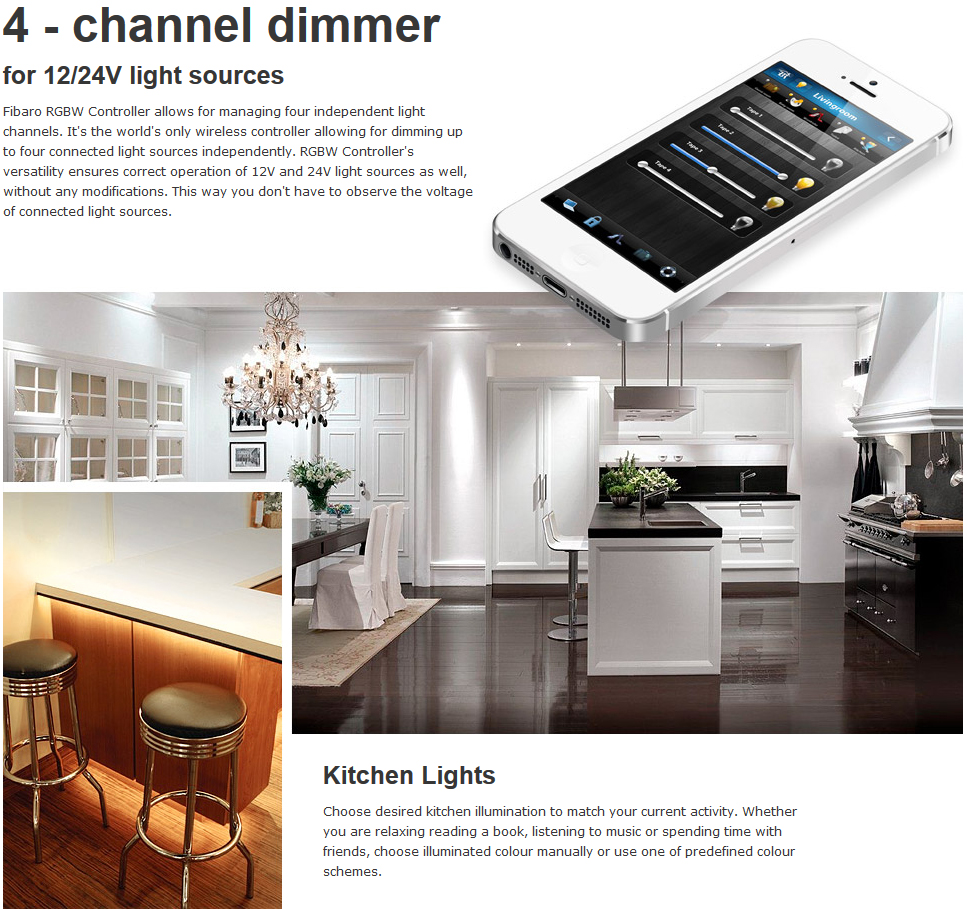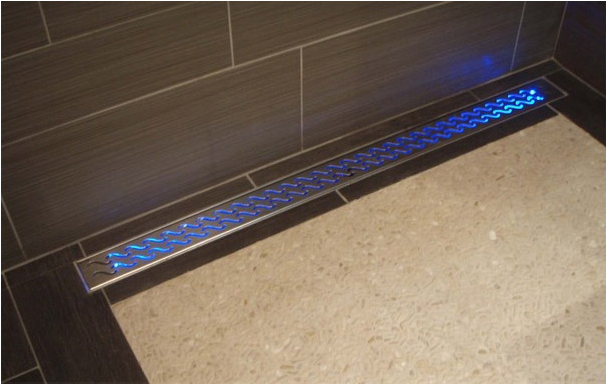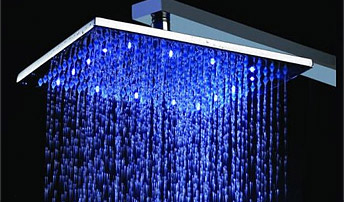 Temperature determines illumination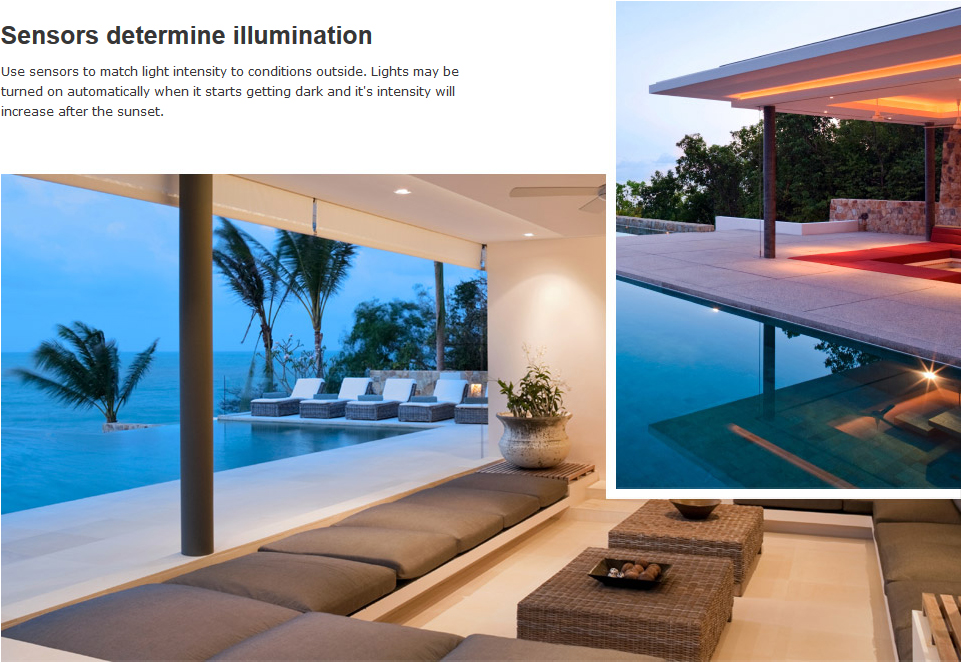 Wall switches
Set desired light colour manually, mixing colours using wall switches. Start other devices automatically, depending on lighting colour set.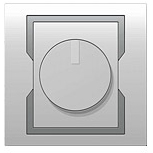 Potentiometers
Potentiometer is a rainbow in your hand. Choose any colour you wish to suit your mood.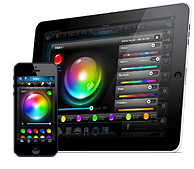 FIBARO Interface
3 million colour possibilities can be selected from the palm of your hand on your mobile device anywhere in the world.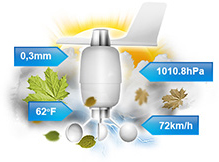 Analogue sensors
Light colours match bathtub water temperature or weather outside? Connect wind or temperature sensor and make it happen
Live power consumption monitoring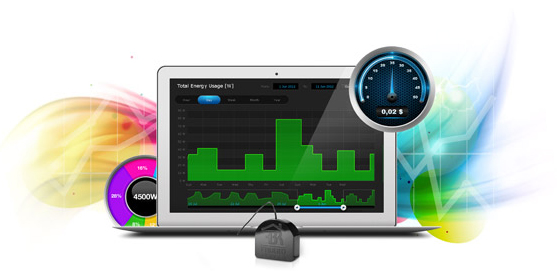 RGBW Controller allows you to manage and monitor energy consumption connected to the LED strips.
Four channels allow for total or independent measurements of energy consumption. When connected with the HC2 you can check the live real-time power consumption and review usage history.
Wireless update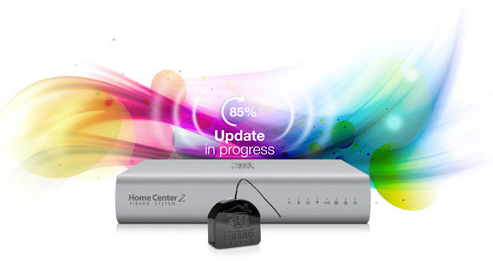 You can upgrade the device wirelessly, by choosing that option in Home Center 2, anytime a new firmware is available. You don't have to disconnect it from a wall socket and waste time connecting it to a computer. Just press update button and enjoy the time with your loved one.\
Discover the power of gestures

The intelligent SWIPE detects not only simple moves, but combinations of moves as well. The high resolution sensor interprets the most complex commands. You will be surprised by the power of your hands.

See the movie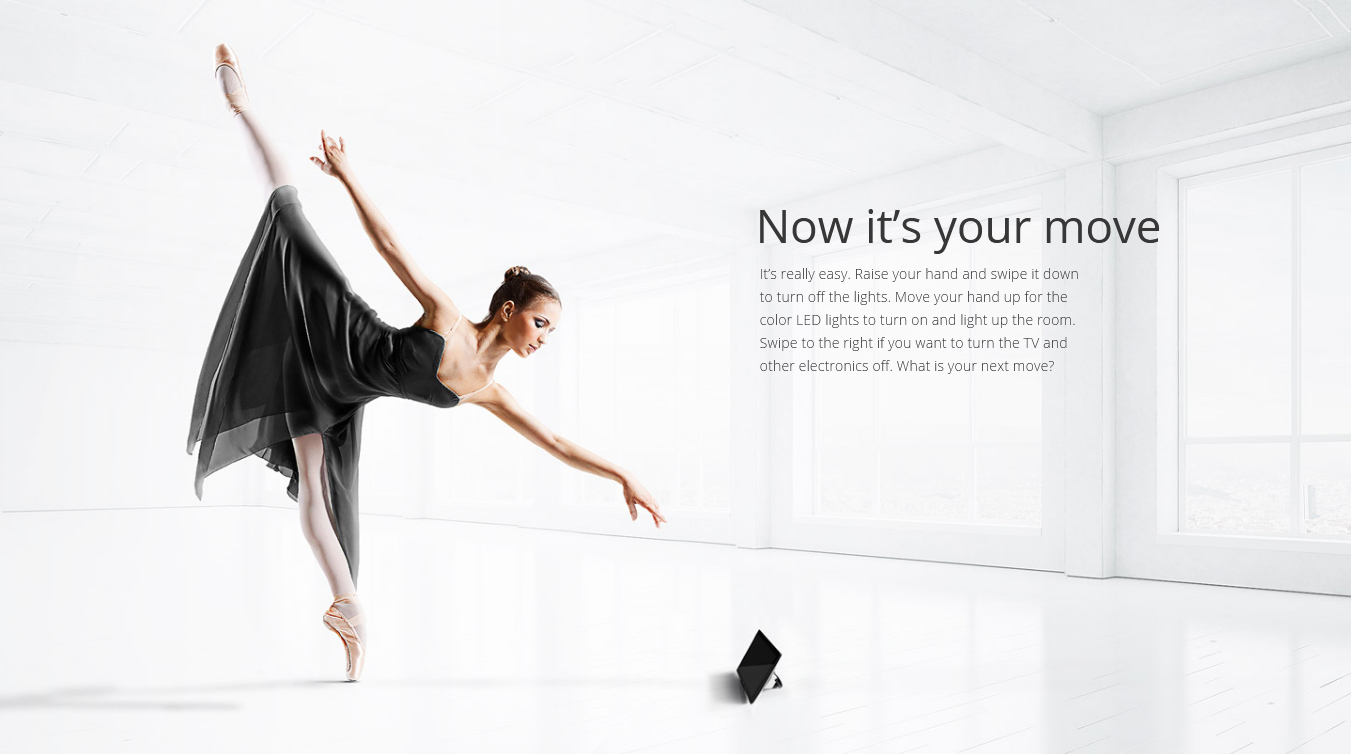 Designed to delight
The world's most innovative technology hidden beneath a beautiful, smooth elegant casing. SWIPE is simply perfect in every detail so it impresses in every possible way.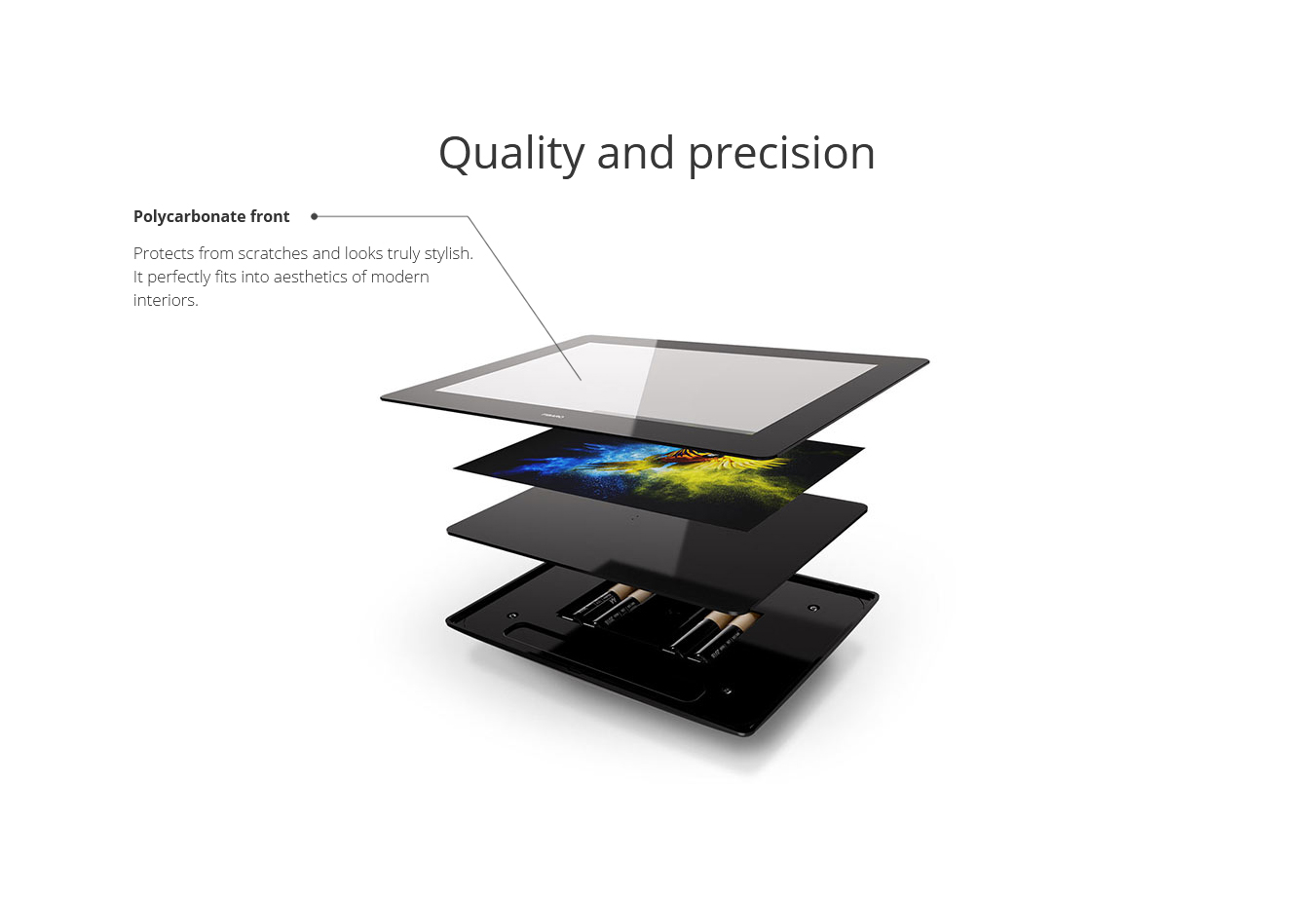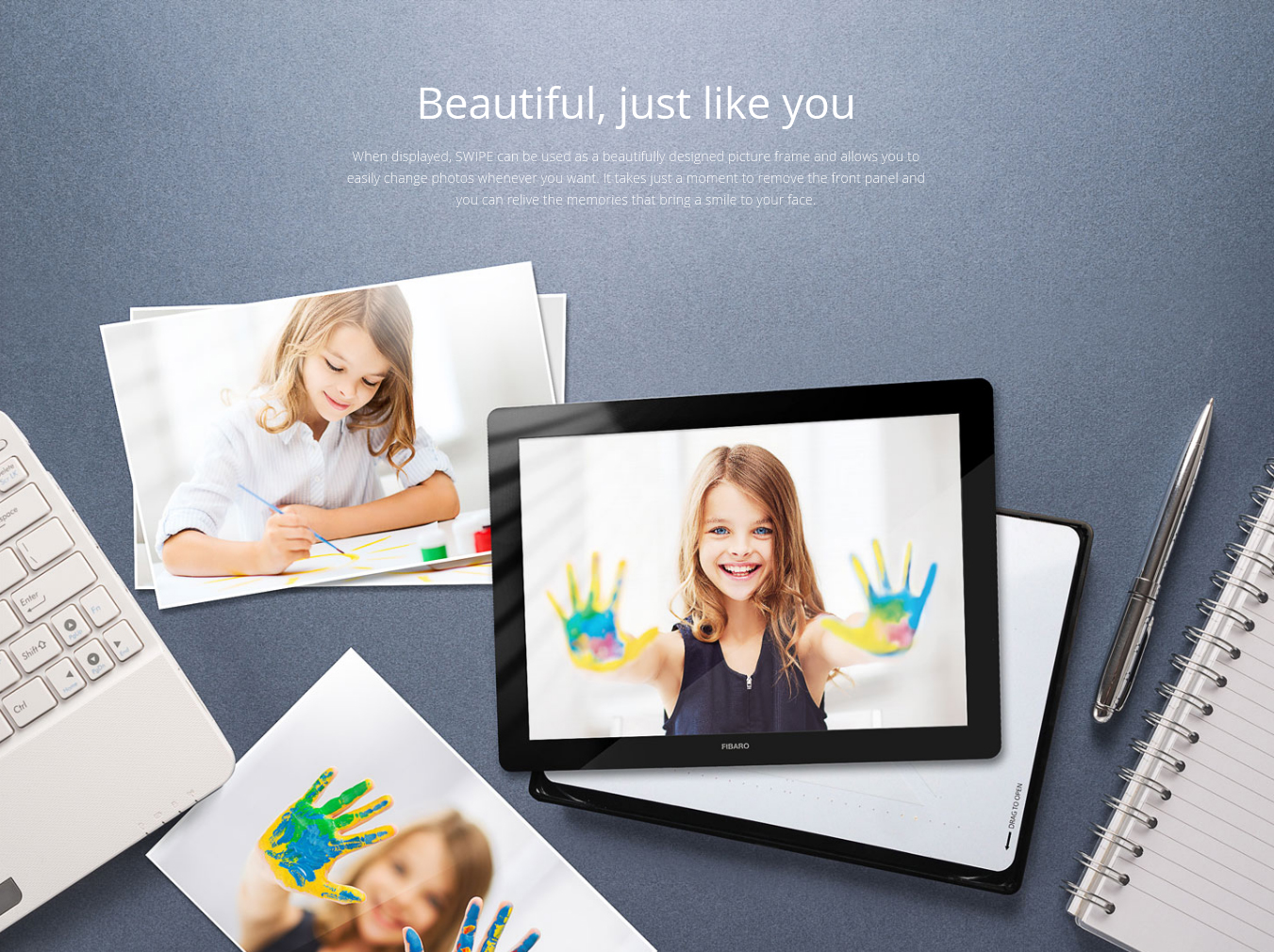 Stationary and mobile
SWIPE can be powered by battery (4xAA) or wire (Micro USB), giving you ultimate flexibility.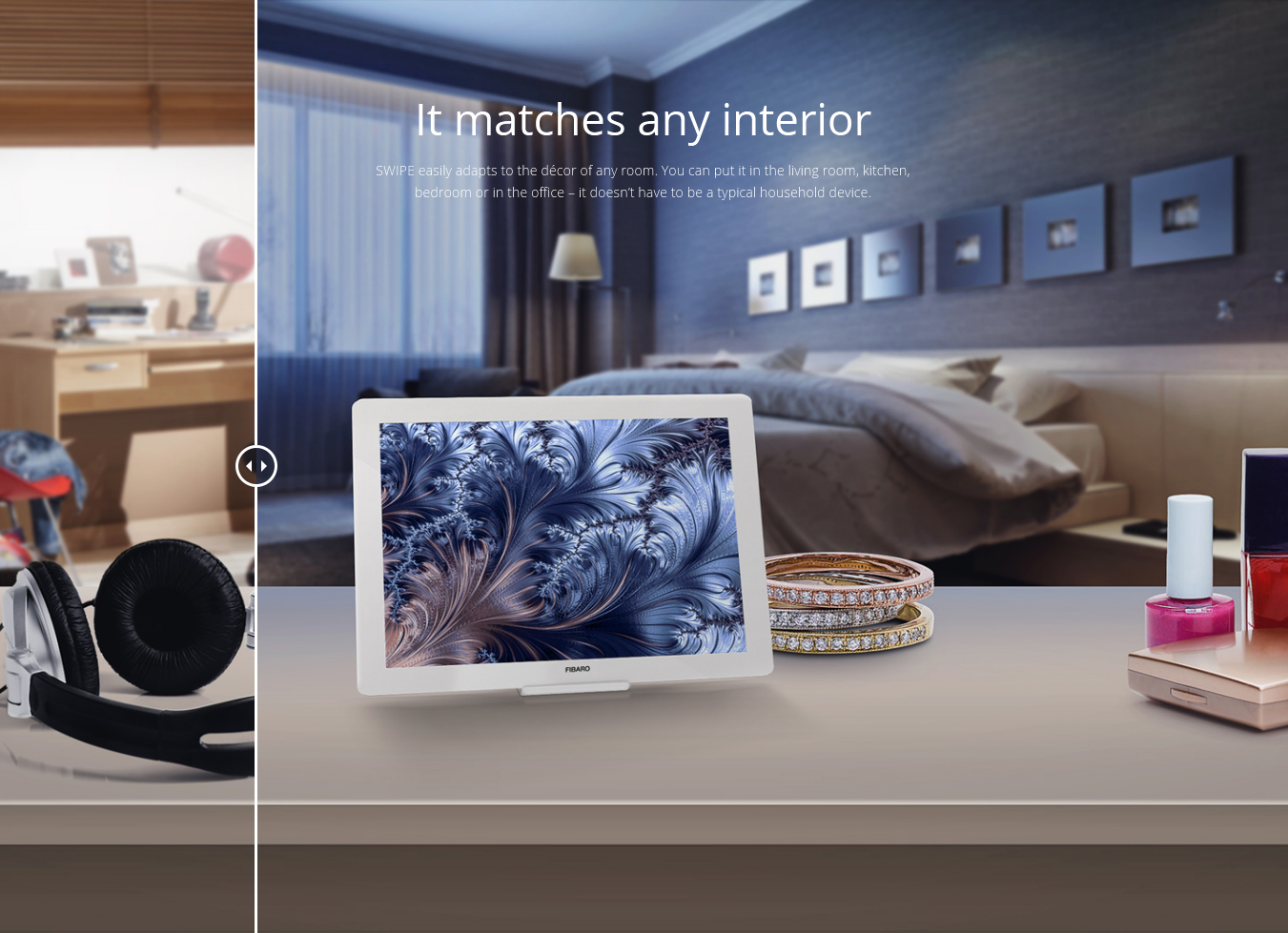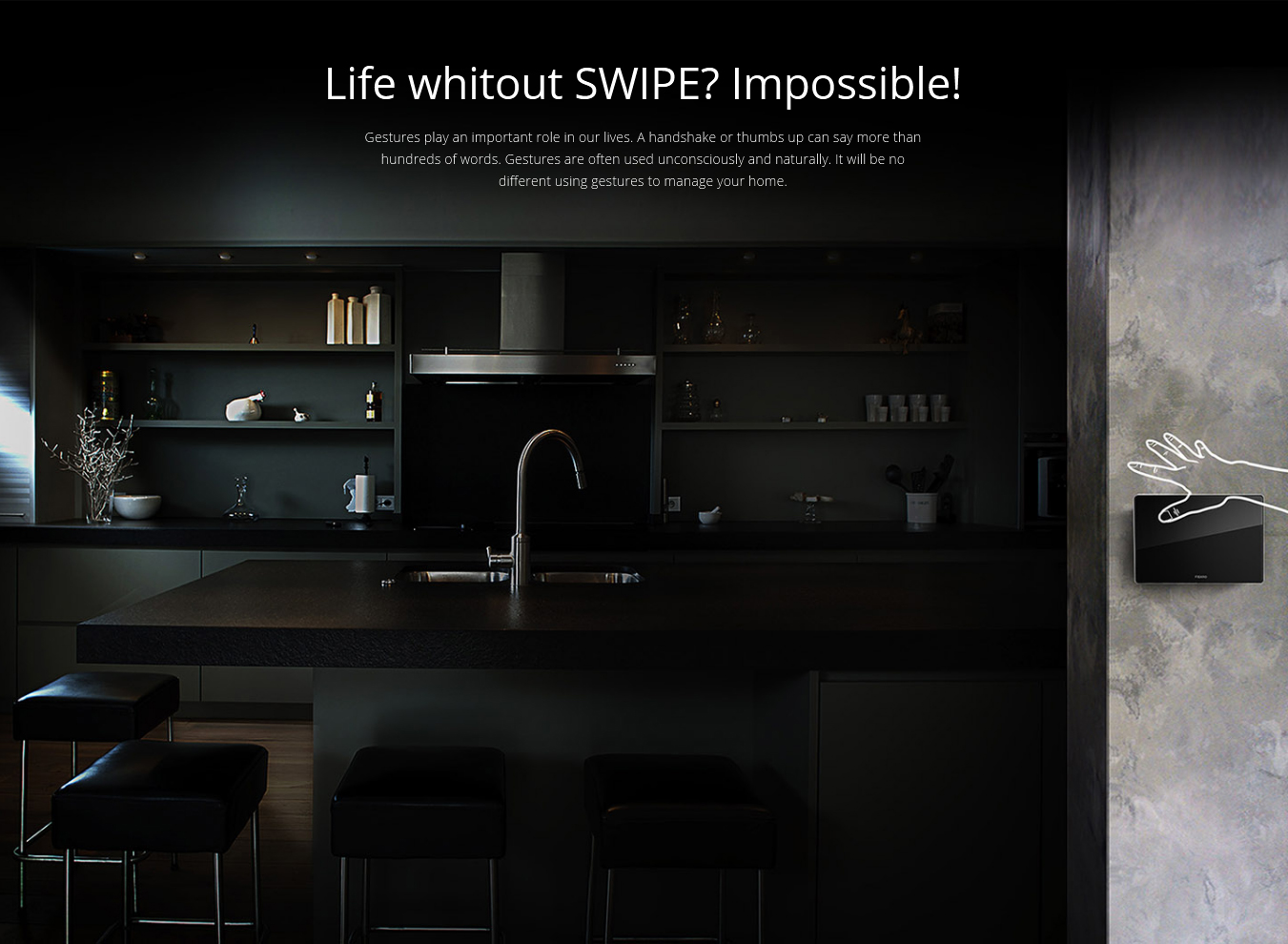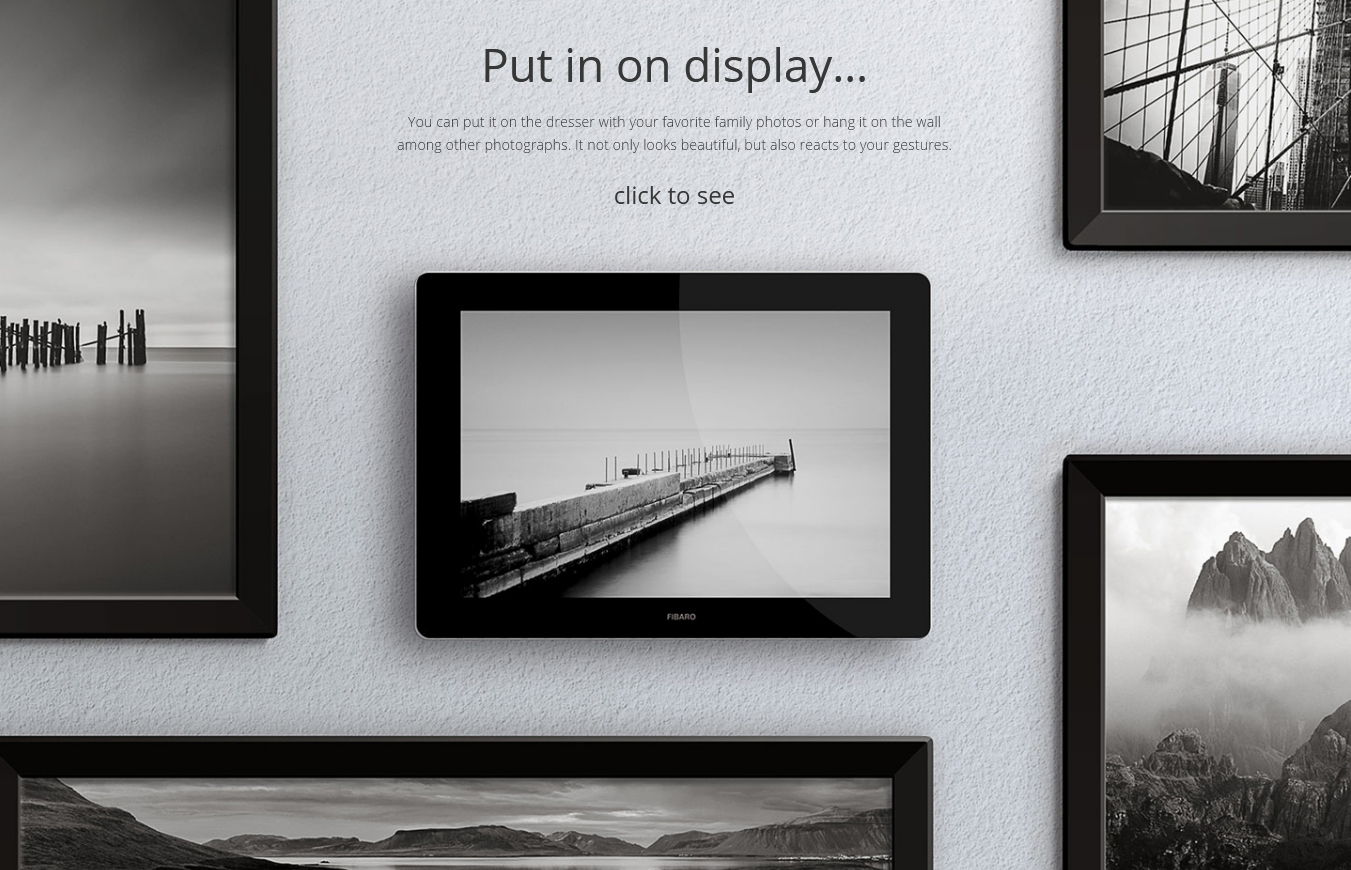 … or hide it!
SWIPE doesn't have to be used as a decoration. You can hide the device under a kitchen counter, coffee table or desk. SWIPE is magical, so it reacts even through those surfaces! SWIPE your hand over it - that's enough to turn on the lights or radio.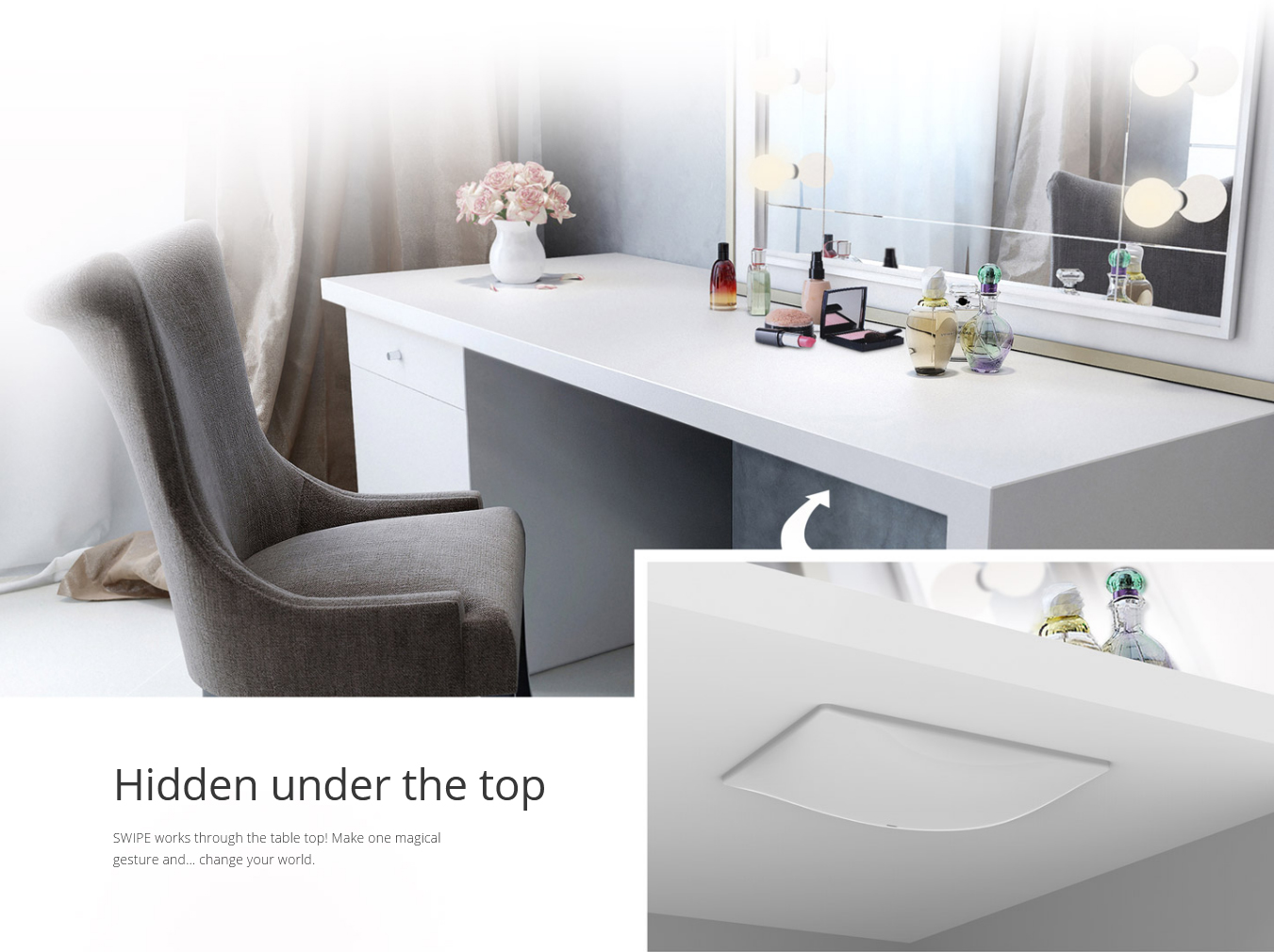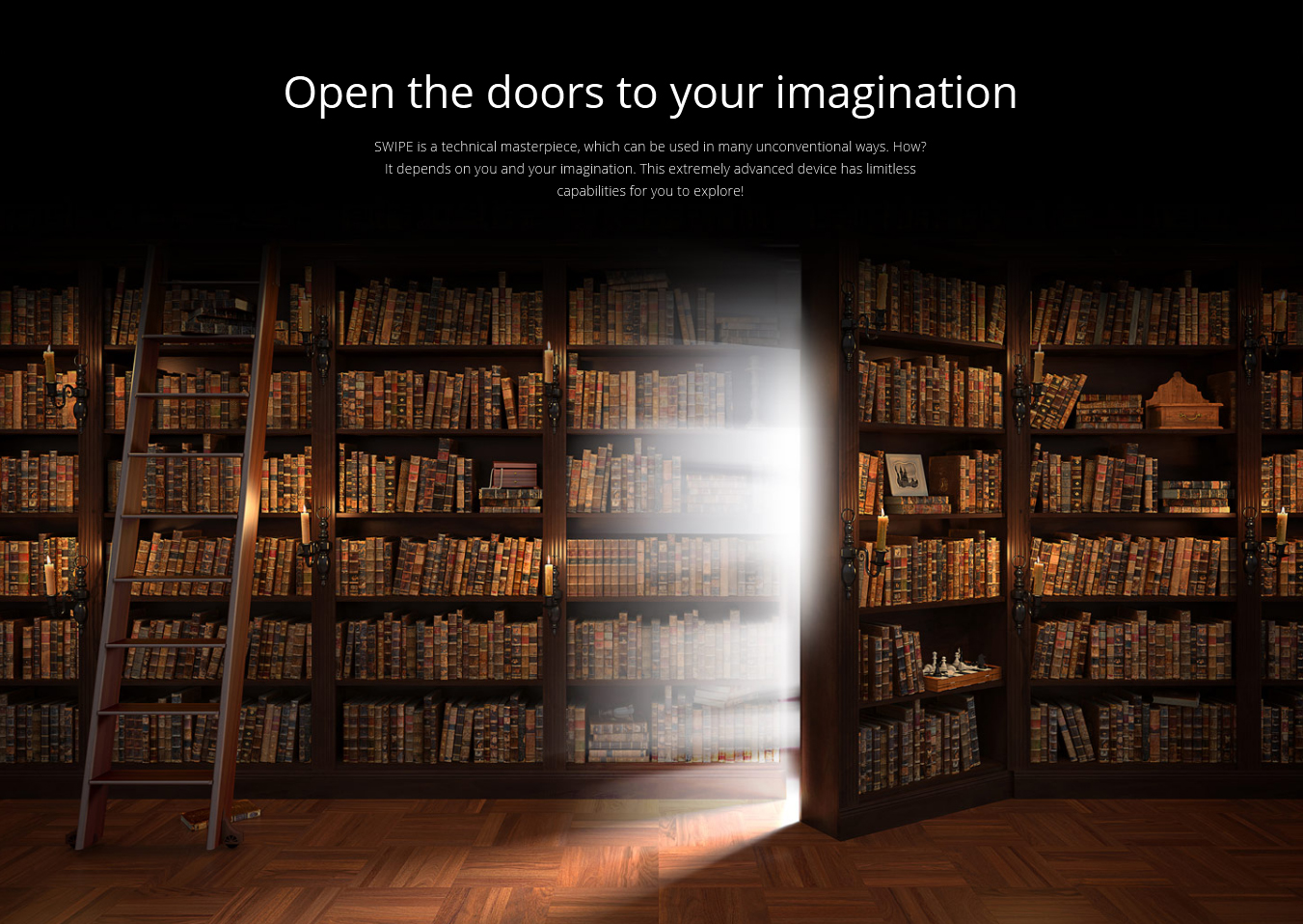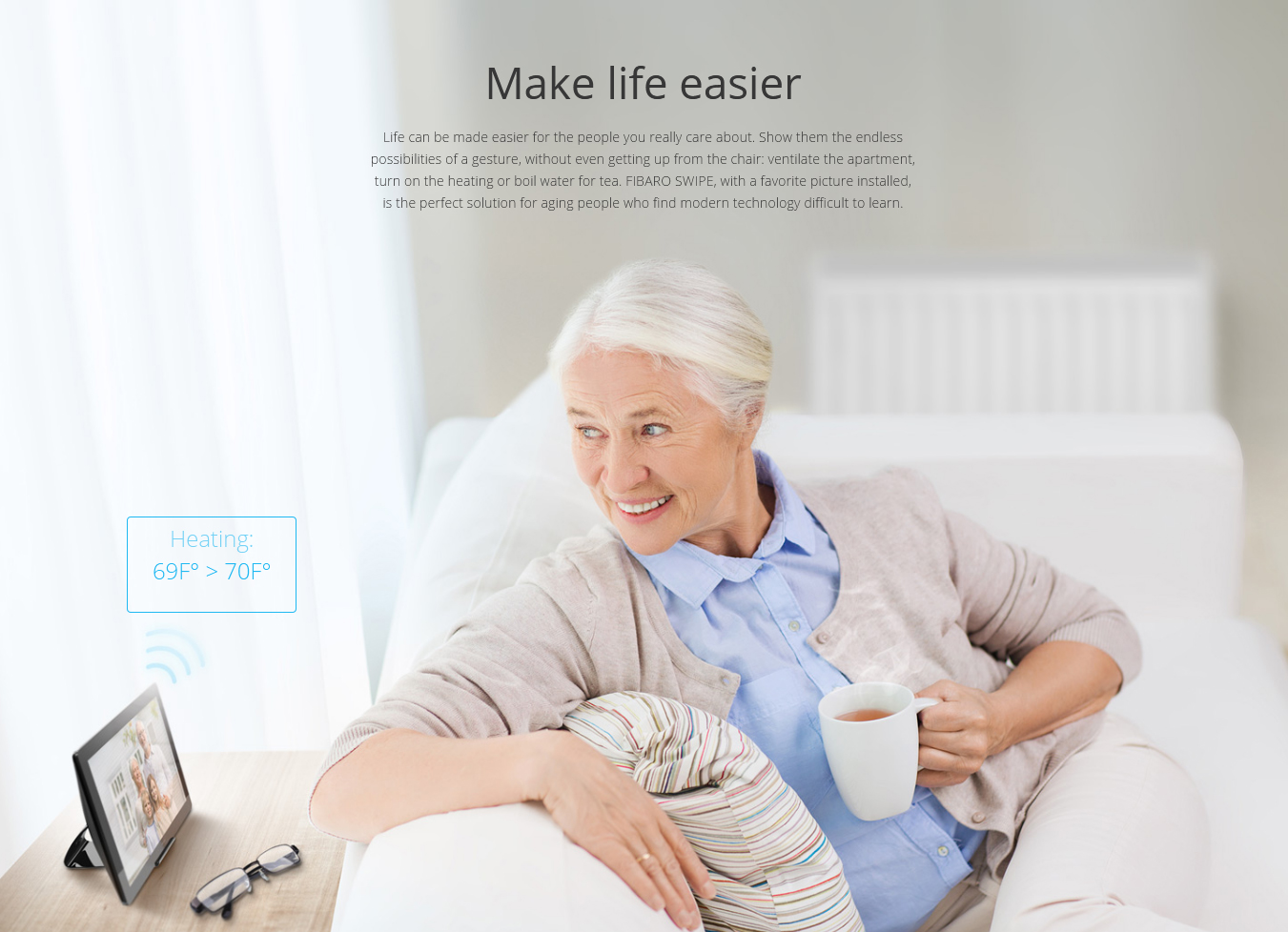 Control audio devices
Volume up, volume down, next song, bass boost...
Wave your hand and have full control over your sound system.