FIBARO Home Center 2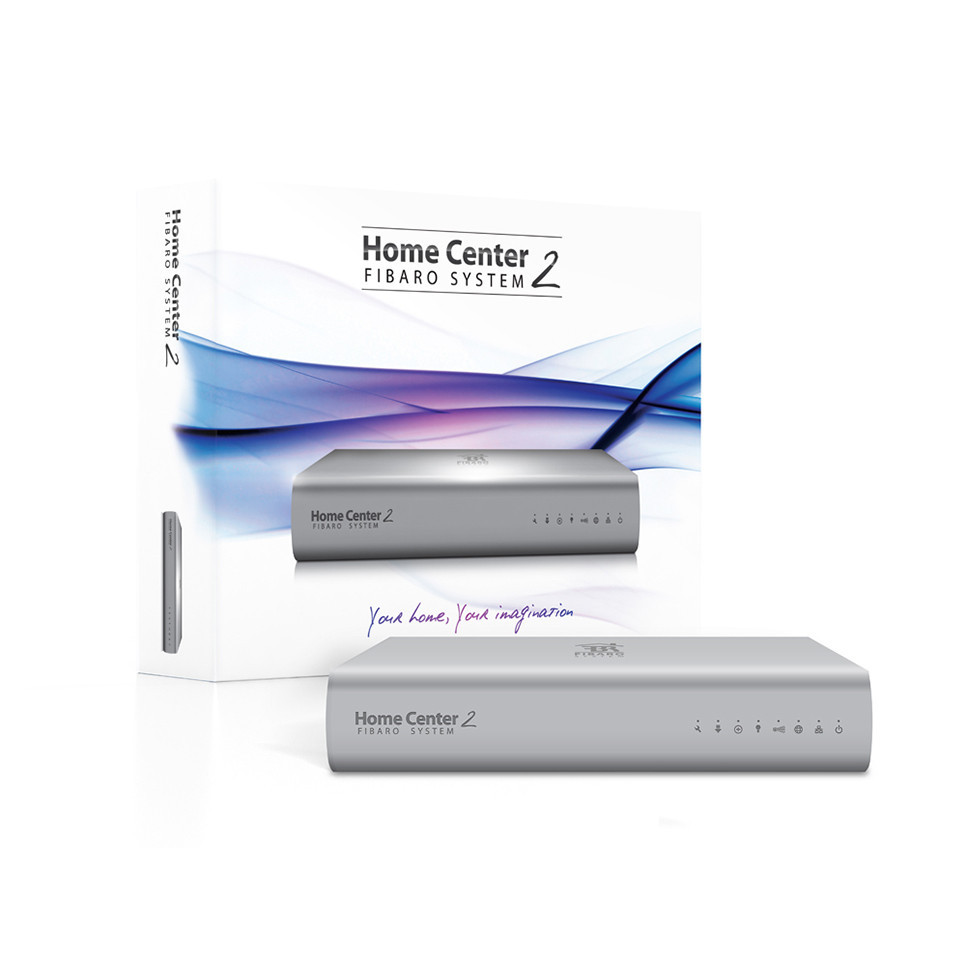 FIBARO Home Center 2
Product Overview
FIBARO Home Center 2 (HC2) is not only well designed and innovative, it is also the brains behind the FIBARO system. Using the user-friendly interface of HC2, you can tailor the behaviour of the system by creating scenes to provide you with added convenience, safety and a more energy efficient environment.
For added peace of mind, the FIBARO system is protected by an advanced data backup and recovery system and can wirelessly communicate with up to 230 devices.
The fastest device of its type in the world
Ultra low energy consumption
Remote access via smartphone, tablet apps and web
Very intuitive and user friendly interface
Fast and simple configuration
Geo localization – knowing the whereabouts of your loved ones
Manageable users rights and permissions
Intelligent device linkage and association
Conditioning scenes depending on weather, time of day, events and other parameters
Advanced recovery system
System backup is always saved on attached pen drive, hidden in the casing
History of events
High quality alloy casing.
Technical Specification
Intel Atom 1,6Ghz Processor & 1GB RAM, 2GB SLC Hard Drive
Which makes the Home Center 2 the fastest Z-Wave based home automation system on the market.
4GB MLC Recovery Disc
Unsurpassed reliability thanks to FIBARO innovative approach to backup and secure system access.
Use Case
1. Home Center 2 provide the geo-location features which allow you to check where other family members are. From now on, you will always know what are your children doing and when the dinner should be ready.
2. You travel a lot, but you want to stay in touch with your family and be able to always see what is happening at your home? With FIBARO mobile application, your home is always with you. Thanks to integrated cameras you can always check what is happening with your family and take care of them. You can even turn off the bedside lamp at baby's room during a business trip.
3. Are you worried that after the installation of home automation your children will constantly change important settings? FIBARO system allows you to grant different levels of access to individual users. Children will be able to change settings in their rooms, but will not have an access to the heating panel or parents' bedroom.
Brochure
Video