FIBARO Relay Switch 2 x 1.5kW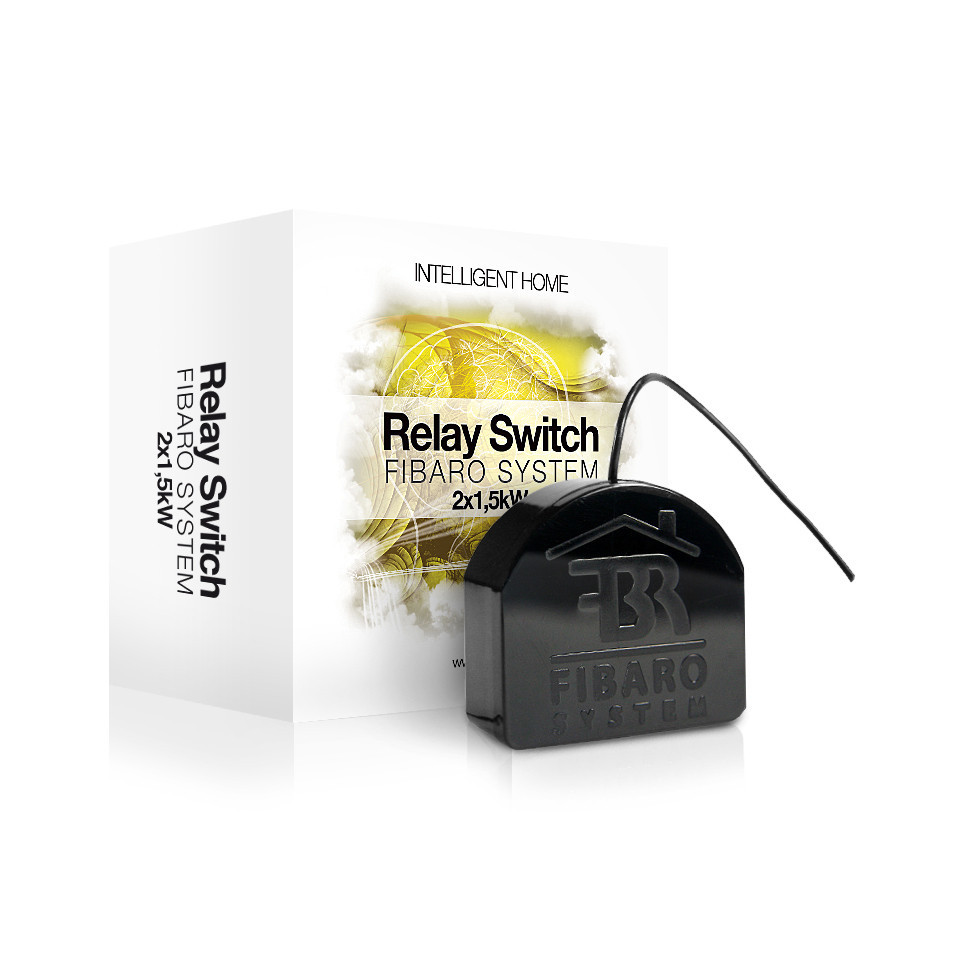 FIBARO Relay Switch 2 x 1.5kW
Product Overview
The FIBARO Relay Switch (Double On/Off ) is small enough to be installed inside a back box or anywhere that requires control of up to two independent devices (up to 1500W each).
The Double On/Off Relay Switch can control devices either wirelessly or via the switch connected to the module
Product Highlights
The FIBARO Relay Switch allows to control loads up to 1,5 KW. Relay Switch can switch on or off devices connected to the plugs. Relay Switch designed to be installed in standard wall switch boxes or anywhere else it's necessary to operate an electric device of 1500W of power output. The FIBARO Relay Switch is the smallest relay module available on a market, measuring just 17mm high.
Wireless On/Off control of any appliances
Control light, allows to create different light scenes
Fit into standard switch boxes
May be used to control heating
Technical Data
Wireless technology: Z-Wave
Voltage: 110 - 240V AC or 24 - 60V DC
Maximum load (per channel): 6.5A (Resistive)
Maximum total load: 10A (Resistive)
Power Consumption: < 0.8W
Range: up to 50m (outdoors) and 30m (indoors)
Dimensions (LxWxH): 43 x 38 x 20 mm
Firmware Versions: v2.1
Use Case
1. There is no need to wonder whether you forgot to turn TV or lamp in the bedroom off. With a special scene, with only one button you can turn all appliances and lights off when leaving home. It is a simple way to reduce unnecessary energy loss, bring your bills down and take care of the environment.
2. How often do you look for the TV remote control? With FIBARO System you can just sit on the couch and use your smartphone to control integrated home theater system. Appropriately configured scenes will automatically dim the lights and close the blinds after TV is turned on. Enjoy your movie!